Dr. Denise Williams Mallett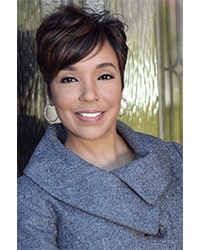 Partner, Marygrove Consulting
Adjunct professor, Wayne State University
Email: malle1dw@cmich.edu
Term Expires: December 31, 2030
Board Committees:
Academic and Student Affairs Committee
Enterprise Risk Committee
Trustees-Faculty Liaison Committee
Dr. Denise W. Mallett was appointed to the Board of Trustees by Governor Gretchen Whitmer on February 2, 2023 for a term expiring December 30, 2030. Dr. Mallett's professional career includes service as the first African American Vice President for the University of Detroit Mercy. Her areas of responsibilities included Undergraduate, Graduate and International Admissions, Financial Aid, Student Affairs, Student Life, International Student Services, the Counseling Center and the Wellness Center. She also served as the director of Diversity & Inclusion at the University of Detroit Jesuit High School and Academy.

Dr. Mallett is an adjunct professor at Wayne State University's College of Education and a founding partner of Marygrove Consulting, a higher education and nonprofit consulting firm. In 2021-2022 Marygrove Consulting secured over $25 million in grants for Minority Servicing Institutions. Dr. Mallett also co-founded Graves + Mallett Art Solutions, a fine art consulting firm.

Dr. Mallett's education includes a Master of Arts with a concentration in Human Resources, an Educational Specialist degree with a concentration in Administration and Supervision, and a Doctor of Education degree with a concentration in Educational Leadership and Policy Studies. Her post-doctoral education included a yearlong fellowship in the New Leadership Academy at the University of Michigan's National Forum on Higher Education for the Public Good Center.

Dr. Mallett is extremely proud of being a mother, wife, educator, health & meditation enthusiast, art collector, philanthropist, and entrepreneur.