Update on this weekend's off-campus shooting incident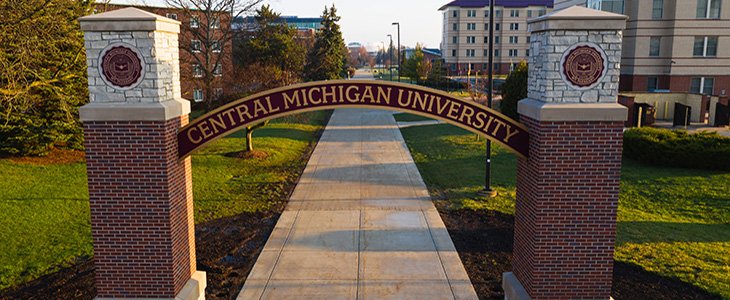 In the early hours of Saturday morning, we learned that two individuals were shot at a local off-campus apartment complex. We now can confirm that the two victims are Central Michigan University students — junior Johnathan Keller and senior Tyler Bunting. Both were taken immediately to regional hospitals for care; one remains in serious condition and the other in stable condition.
I and many other CMU staff have personally reached out to each of the students and their families to offer support. We are keeping them in our thoughts and prayers. Please join me in hoping for a speedy recovery for both individuals.
Local law enforcement, led by the Isabella County Sheriff, continues to investigate the incident and is searching for the suspect or suspects involved. I am grateful for the collaboration and care of our region's public safety agencies. We are fortunate to live in an area supported by multiple law enforcement offices; their efforts ensure our community remains a safe place to live, learn and work.
Some of you may be struggling. Incidents like this are upsetting and can be traumatic for students, faculty and staff and our community. Support services are available for all members of our community, and I have listed several below. Please do not hesitate to reach out if you need help.
Students can contact the
CMU Counseling Center
by calling 989-774-3381 or emailing
counsel@cmich.edu
. Appointments are free and confidential. Students also can contact the free, confidential 24-hour Listening Ear crisis hotline at 989-772-2918. Faculty and staff can access help through the CMU Employee Assistance Program.
At CMU, we believe respectful, civil discussion and debate are the appropriate solution for solving disagreements. Violence of any kind is contrary to our university's core values and physical confrontations are never the answer. We are a community that lifts each other up, especially during challenging times, and we choose respect, compassion and inclusiveness over fear and hatred.
We also believe in accountability. If you or anyone you know has information related to this situation, such as cell phone video, social media pertinent discussions and/or any additional information, please contact any of the following resources:
We will continue to update our campus community as we learn more. In the meantime, take care of yourself, your friends and your families.
This message was shared with the CMU community as an email Sunday, April 25.
Blog:
Presidential Perspectives
posted | Last Modified: | Author:
by Bob Davies, CMU President
| Categories:
President's Office