Feeling Stressed? Relax and Practice Mindfulness at the CMU Libraries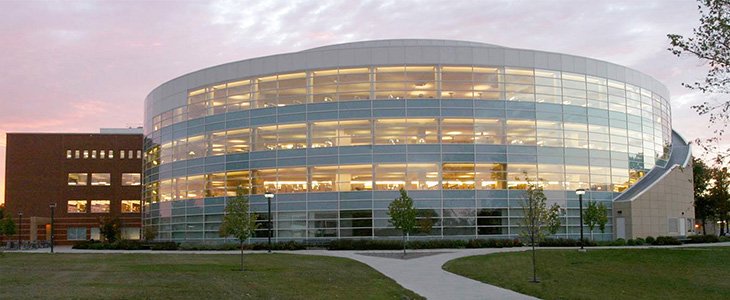 College students are under a lot of stress these days from managing their course load, affording college expenses, handling unexpected life changes, and absorbing national and global news. Although using the library is not a substitute for talking to a counselor or therapist, CMU Libraries can play a role in supporting student wellness.
1. Take advantage of the Park Library's quiet study spaces.
2. Take a break in the Quality of Life Room of Life Room, Park 351.
This room can be used by nursing mothers or for prayer, meditation, reflection, and de-stressing. The room is available on a first-come, first-served basis and includes a lounge chair, table, sink, and adjustable lighting.
3. Relax with a book or video.
4. Get help from an expert.
Librarians can guide you in finding resources for your research projects and presentations.
Professionals in the academic support centers located in the Park Library can assist you with writing, presenting, math skills, and more.
5. Visit our end of semester de-stress zone.
At the end of fall and spring semesters, watch our website and social media for the dates and times the therapy dogs will be visiting the Park Library. Interacting with the therapy dogs can reduce your anxiety and promote wellbeing. Coloring, puzzles, games, and other activities will be available to help you relax during the end of the semester flurry.
CMU Libraries is an academic space – and so much more. We encourage students to take advantage of our resources and services to help you maintain a healthy and balanced lifestyle during your college years.
Blog:
University Libraries
posted | Last Modified: | Author:
by Kathy M. Irwin
| Categories:
CMU Libraries