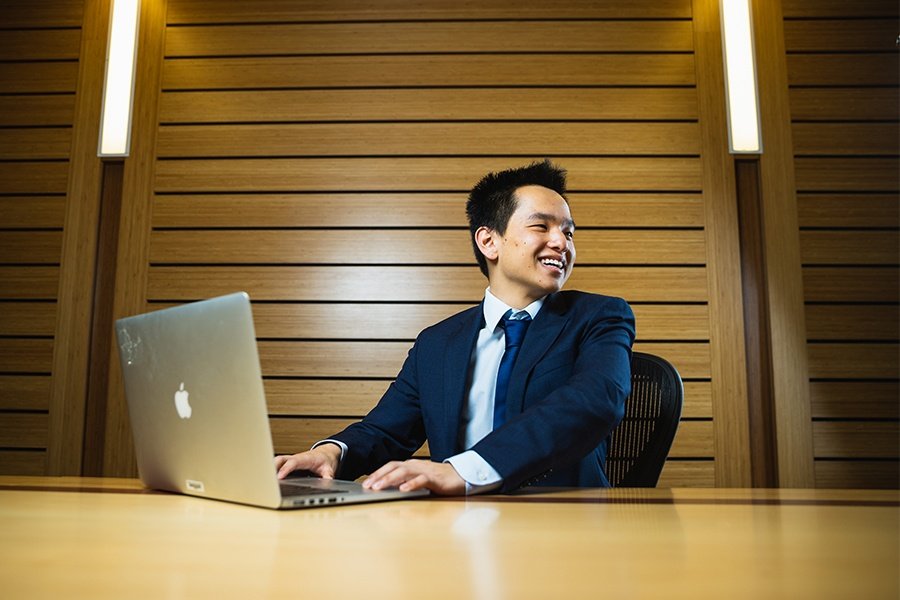 Fired up and Focused
Daniel Folkert
Ticket Sales Champion
Biography
​By the end of his first semester studying accounting, Daniel Folkert, a sports fanatic, called an audible. Any doubts about switching majors to sport management disappeared when he far outperformed his peers in a ticket sales competition.
Daniel sold 25% of the Detroit Pistons tickets sold in his Sports Sales & Marketing class.
"It just felt natural having a conversation, trying to get to know them and what they want, and then offering it to them," he said.
Now fully immersed in his sport management major, which he is pairing with minors in communications and professional sales, Daniel has his eyes set on being vice president of ticketing and sales for a professional sports team.
He's getting the real-world experience and leaning on a network of CMU alums in the industry to get him there.
As part of one of his classes, Daniel also developed a plan for a Pac-12 school to increase football game attendance, and presented it to fellow CMU Chippewa Todd Johnson, '13, '15, assistant director of sales for the school's athletic department.
"CMU pushes you to be your best self," Daniel describes. "When you have access to successful alumni, you want to take charge. When you're doing group projects that you can see happening for real with an NBA, NFL or MLB team, it makes you have to be comfortable leading a team."
He takes every opportunity to gain insights about the fan and donor experience. He serves as a volunteer with the Chippewa Athletic Fund, a group that supports student-athletes, and connects with teams in both the MAC and Big Ten, learning what works and doesn't to improve the experience and ensure fans and donors have a great time.
And Daniel will be there to make sure they do.
Hometown
Holland, Michigan
Minor
Communications and professional sales
College
The Herbert H. & Grace A. Dow College of Health Professions
Expected Graduation
May 2022