Celebrate First Gen
Not only is November 8 Election Day across the United States, it also marks 57th anniversary of the signing of the 1965 Higher Education Act, which helped millions of disadvantaged students become the first members of their families to earn college degrees. As such, November 8 is also the day we celebrate First-Generation College students.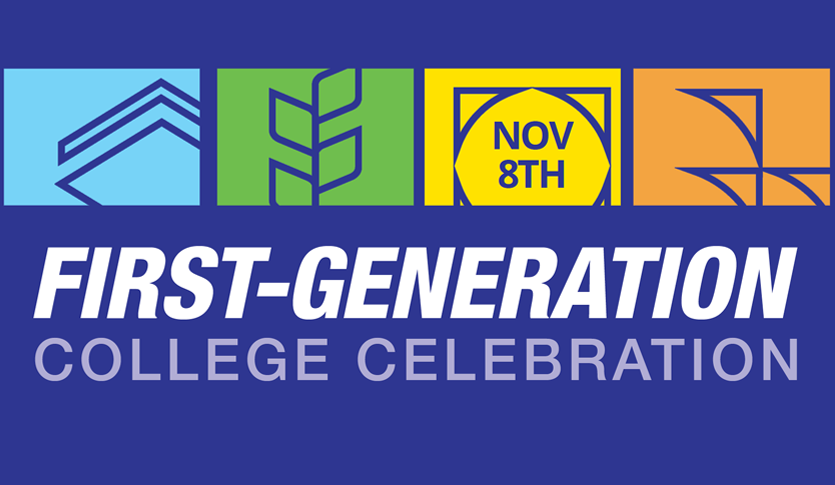 What exactly is a first-generation college student?
We define first-generation as having neither parent achieve an education beyond high school. This aligns with federal standards, as reported on the Free Application for Federal Student Aid (FAFSA) form.

Across the United States, approximately 33% of all college students are considered first-generation. Here at CMU, 20% of our student body identifies as first-generation. It takes determination, dedication, and perseverance to be the first. We would like to recognize and celebrate the accomplishments of faculty, staff, students, and alumni who are among the first to graduate in their families.

There are a number of events planned by Central Bridge, a registered student organization, to celebrate first-generation students in our campus community. All Central Bridge events are free and open to the community.

Tuesday, November 8: Get out and VOTE! Celebrate being First-Gen!
Tuesday, November 8: Pathways Party for Pathways Scholars and friends from 6 p.m. to 8 p.m. in Ronan 343.
Wednesday, November 9: First-Gen Brunch at the Wesley Church from 7 a.m. to 9 a.m. (Sponsored by Central Bridge)

Thursday, November 10: First-Gen Mixer and Game Night at the Center for Student Inclusion and Diversity (CSID), located in the lower level Bovee University Center, Room 108, 6 p.m. to 7 p.m. (Sponsored by Central Bridge)

Friday, November 11: Multigenerational First-Gen Panel, 6 p.m. to 7 p.m., via WebEx (Meeting number: 2621 060 6261 Password: centralbridge) (Sponsored by Central Bridge)

Do you identify as first-generation?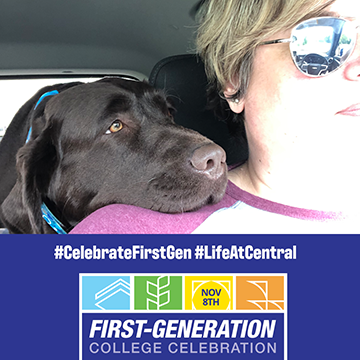 Upload a picture of yourself doing what you love or just a selfie, tag Dr. Reneè T. Watson, Vice President for Student Affairs (@CMICHVPSA on Facebook and Instagram) and CMU and use the hashtags, #LifeAtCentral #CelebrateFirstGen. We'd love to showcase your stories!

Join us in celebrating the accomplishments of faculty, staff, students and alumni who are, or will be, the first in their families to graduate with a college degree. Congratulations on being first!