About the Financial Wellness Collaborative
Vision statement
The Financial Wellness Collaborative envisions a campus culture where all students are able to pursue their degree with a financial plan and feel supported through graduation.

Mission statement
Inspire confidence through student-centered financial education using resources that contribute to positive educational experiences and informed financial decisions, leading to graduation and a lifetime of financial well-being.

Guiding values
Integrity

Inclusion

Intentionality

Transparency

Resourcefulness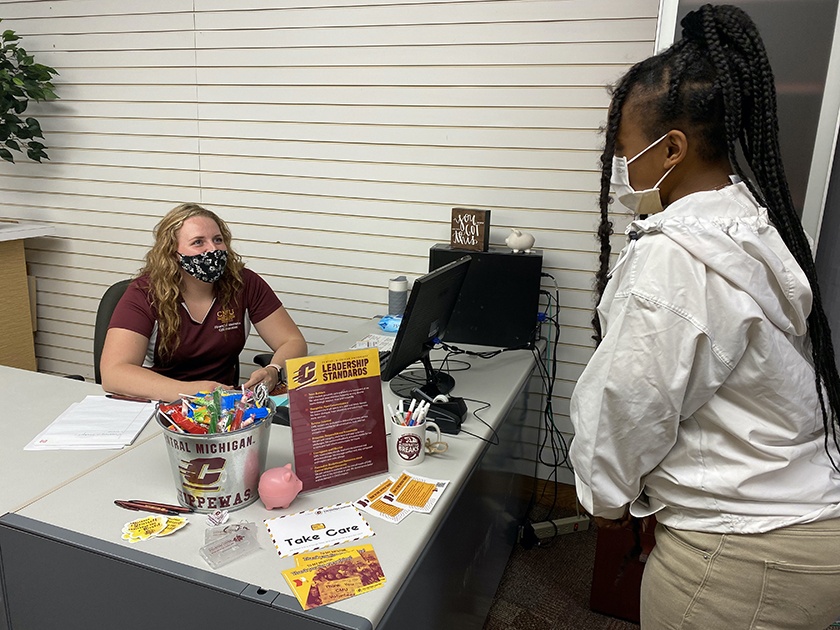 Meet the team
Peer Coaches
Marissa Crase
Major: Finance
Financial Wellness Tip: Take advantage of student discounts! There are so many ways to save money- be sure to look into them!​
Jordan Healey
Majors: K-12 Health Education & Special Education for Cognitive Impairment
Financial Wellness Tip: Budget budget budget! It's hard to start one and keep up with it, but knowing how much money you have coming in and going out will help you a lot in the long run.
​
Peer Assistants
Ashley D'Amour

Major: Biology (Biomedical, Cellular, Molecular Concentration)
Financial Wellness Tip: Make a specific shopping list before actually going shopping to help spend less.
Kaleigh Pyko

Major: Political Science Minors: Women and Gender Studies & Legal Studies
Financial Wellness Tip: Become more aware of on campus resources that help you become financially stable.
Graduate Assistant
Rui Liu

Program: MA in Higher Education Administration
Financial Wellness Tip: Always utilize a budget and credit card wisely. If you don't know how, come see us!