Trans@CMU
Student Organization: Transcend
Email us at transcmu@gmail.com if you'd like to receive important updates about our meetings! Let us know whether you want to get email updates for our regular meetings (for gender-diverse students only), or our Solidarity sessions.
Counseling services
On campus
We offer a range of free and confidential counseling services consistent with our Counseling Center Scope of Practice on the Mount Pleasant campus to currently enrolled CMU students. Individual and group counseling services, consultation and referral information, crisis/emergency services, and sexual aggression services are available. We also have various Supportive Resources that have been helpful to students on this website and numerous brochures and pamphlets in our office.

If you feel you or someone you know could benefit from our services, please call our office at 989-​774-3381.
Community
Deanna Heath, Mount Pleasant Counseling
989-572-0246

Name changes

Central Michigan University is committed to assisting students with being accurately represented and respected across campus. When it comes to campus systems, by default they will use the information that was provided on your application, but this can be changed.
For non-legal name changes (referred to technically as "Chosen" names) the process is unfortunately limited, but upon filling out and submitting the request below, most systems will be updated to reflect your true name.

Some (not all) systems that do change automatically:
Email (outgoing display name, Global Address List)
Cmich.edu online directory search
Microsoft 365 environment (Teams, etc.)
Adobe Creative Cloud
Webex
Some (not all) systems that do not:
Blackboard (this can be updated manually at any time, no form required.)
Transcripts
For legal name changes, the same form needs to be filled out, but this will update across all systems over time as they synchronize with each other.
This form can be found here (it has options for alternate name AND legal name changes):
Your gender is recorded by CMU, but is not displayed in many (if any) areas across campus systems. There is currently no official form to update this information, though students should contact the Registrar's Office to get their personal records updated.
Further information can be found in CMU's Knowledge Base:
If you have any questions on the technical nature of the name change process, please contact the OIT Help Desk at, helpdesk@cmich.edu or at 989-774-3662.
Discrimination and harassment
Office of Civil Rights and Institutional Equity
Central Michigan University
Bovee University Center 306
Mt. Pleasant, MI 48859
Office Email: ocrie@cmich.edu
Phone: 989-774-3253
On-campus housing
The Office of Residence Life at Central Michigan University is committed to providing residents a comfortable, educational, diverse and caring community where academic success, personal growth, and social responsibility are valued.

In an effort to assist each student in finding their place on campus, we offer gender-inclusive housing for transgender and gender non-conforming individuals.

If you are interested in gender-inclusive housing, we can provide you with a personal and confidential assessment of the available options. To discuss your interest or preferences, please contact the Office of Residence Life at 989-774-3111.
​Inclusive restroom locations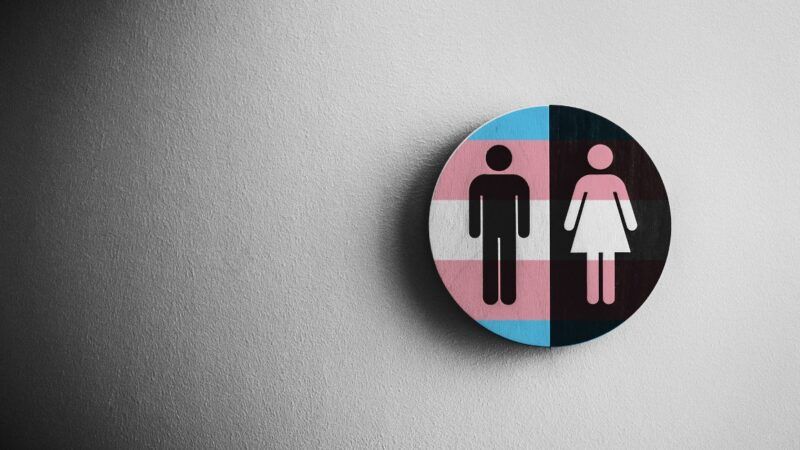 While you are able to access any restroom that you feel safe in, below is a list of single-stall restrooms across campus. If you face bathroom harassment, please reach out to The Office of Civil Rights and Institutional Equity or The Office of LGBTQ Services.
Residence halls

Barnes Halls - Ground Floor
Beddow Hall - First Floor
Campbell Hall - Ground Floor
F/E/W - Ground Floor
Kessler Hall - First Floor
Kulhavi Hall - Ground Floor
Larzelere Hall - First Floor
Merill Hall - First Floor
Sweeney Hall - Ground Floor
Thorpe Hall - Ground Floor
Woldt Hall - Lower Floor
Academic and administrative buildings
Anspach Hall - Ground Floor
Biosciences - Every floor
Bovee UC - Lower Level and Main Floor
Brooks Hall - Ground Floor
Bush Theatre - Ground Floor
Foust Hall - First Floor
Health Professions - Ground Floor
College of Medicine - Every floor
Powers Hall - Ground Floor
Ronan Hall - Third Floor
SAC - Lower Level
Sloan Hall - Ground Floor
Smith Hall - Ground Floor
John Kulhavi Events Center - Main Level