Award-Winning Alum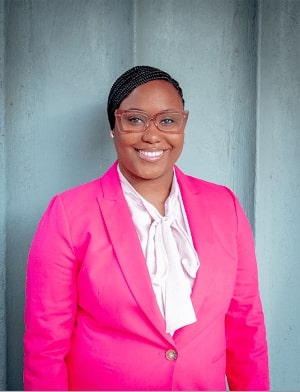 Janae Alexander, a recent Master of Public Health graduate, receives the SOPHE (Society of Public Health Education) 2021 Graduate Student Research Paper Award! Janae graduated from CMU in 2020 and is now a Ph.D. student at Texas A & M. Her award-winning research paper, "Association Between Marijuana Use and the Prevalence of Diabetes Mellitus", was published while she was still at CMU. As the student author of the winning paper, Janae will receive a monetary award, award certificate, and presentation at the 2021 SOPHE virtual conference. Janae explains feeling a sense of humility and appreciation for having her work recognized as a "breath of fresh air" by the SOPHE official correspondent. Winning this award inspires her to continue to conduct research that can add meaningful contributions to health education and public health.
Janae's research, "Association Between Marijuana Use and the Prevalence of Diabetes Mellitus," determined whether the use of marijuana is associated with diabetes mellitus. Diabetes mellitus is a group of metabolic diseases characterized by hyperglycemia resulting from defects in insulin secretion, insulin action, or both. Past studies on this topic have presented conflicting conclusions. Many studies conclude that marijuana use is related to diabetes due to the fact that it causes an increase in caloric intake; others found that marijuana use is associated with lower body mass index (BMI). Janae was interested to see where her research would fall among the previous conflicting results.

Janae conducted her own study while at CMU using 19,225 self-reporting participants of the 2015-2018 National Health Nutrition Examination Survey datasets. Janae describes the limitations that come with self-reporting, "... [self-reporting is] often the cause of recall bias, leading to under or overestimation...". While the results of Janae's study show that marijuana users had greater odds of having diabetes mellitus compared to non-marijuana users, she concludes that studying possible correlative risk factors is necessary to gain a better understanding of the relationship between marijuana use and diabetes mellitus.

Janae's Bachelor's and Master's degrees from CMU are both in Public Health. Now, a Ph.D. student, Janae studies Health Education where her research focuses on type 2 diabetes and diabetes management. Coming from a family affected by diabetes, Janae knew this was the right path for her, "A light bulb went off instantly as I knew I wanted to devote my life's work to know how to help them [her family] without severe medical interventions."

Janae explains how her experience at CMU helped shape her and her career, " I came into contact with three amazing professors, Dr. Jodi Brookins-Fisher, Dr. Salma Haidar, and Tom Kozal, and from that moment, I knew I wanted to be a professor. They embodied everything about the true meaning of teaching with love, passion, and grace. ". When her academic journey is complete, Janae hopes to become a professor teaching public health or health education at a university where she can leave a lasting impact on students the way she was impacted at CMU.
At CMU We Do Research, We Do Real World
Story by ORGS intern Hailey Nelson
March 2021