Empowering Design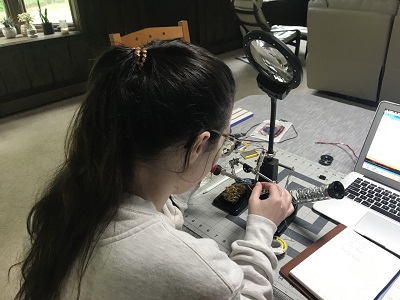 Emily Doyle, a graduate student pursuing an M.S. in Apparel Product Development & Merchandising Technologies, is designing a self-defense handbag to empower and protect women. Through her research, Doyle found that the self-defense tools currently on the market lack ease of use, and are therefore not helpful during moments of assault. With this in mind, she proposes an innovative and user-friendly handbag design that functions as a self-defense tool.
As crime rates rise in the United States, women often feel unsafe when traveling alone. Incidents of human trafficking, and physical and sexual assault continue to threaten the livelihood of women around the world. Though there are various self-defense tools on the market, Doyle found an overall lack of functionality. Certain tools such as sharp key chain attachments lack efficient design elements and can possibly cause harm to the user. Furthermore, this type of tool may be inaccessible in quick moments of attack and are therefore useless.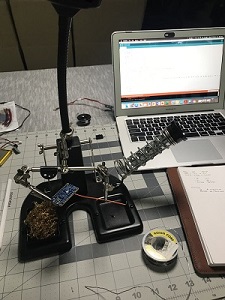 With this knowledge, Doyle proposes the construction of an efficient self-defense tool that functions as a women's handbag. To begin, she will design two handbag prototypes taking into consideration the places where assault is most common. For example, in an unsafe work environment, a briefcase design may be more beneficial than an over-the-shoulder-style purse. From there, volunteers will be emailed a video showing the features of the bag, followed by a survey. Within the survey, participants will evaluate and critique the bags' design and overall functionality. This will determine the most efficient design which Doyle can then build upon in the future.
The final design, which will appear normal on the outside, will house valuable protective elements within. This includes GPS tracking, automated text messages that will inform family and police of the incident, and a sound alarm system. In addition, the shell of the bag will be constructed using slash-proof materials to help shield the user in moments of attack. Doyle's innovative proposal aims to protect and empower women around the world.
At CMU, we do research and real-world results.
Story by ORGS intern Hailey Nelson
July 2021