College of Business Administration/Pathways Mentorship Initiative 
Share your college experience with freshmen
Become a mentor with our College of Business Administration/Pathways Mentorship Initiative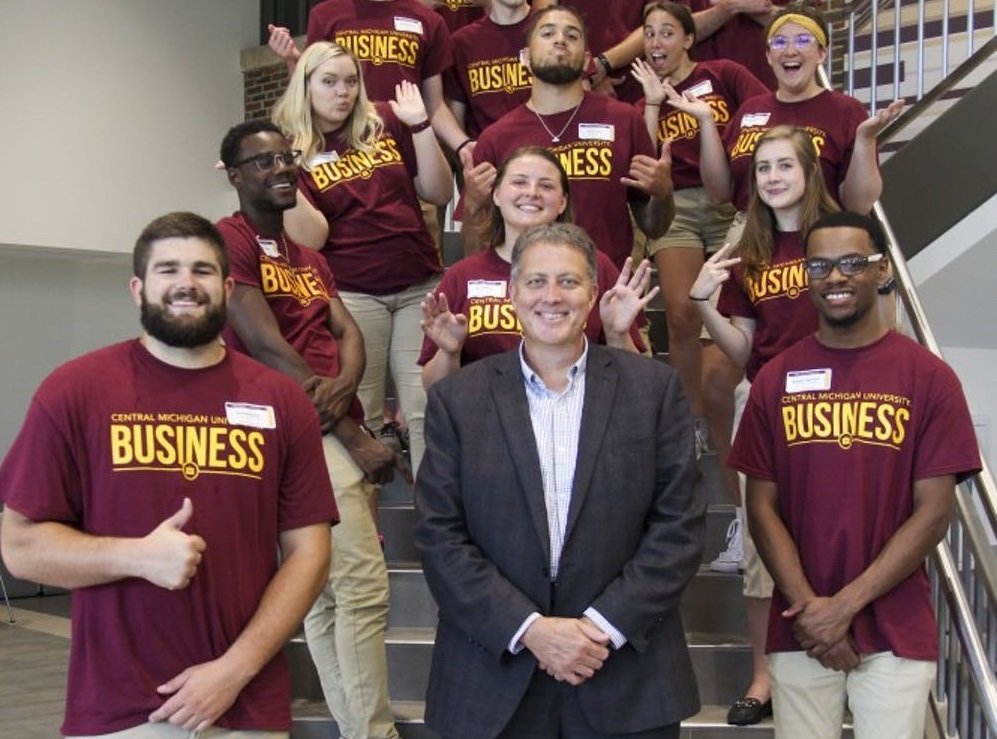 Our College of Business Administration (CBA)/Pathways Mentorship Initiative is sponsored by the College of Business Administration and Pathways to Academic Student Success. As a junior or senior CBA student, you have the opportunity to mentor freshmen interested in business. The relationships you create with these students help prepare them for the future courses they will take and gives them valuable connections.
Contact Pathways at 4spathways@cmich.edu to sign up! The benefits you will receive as a mentee include:
Weekly peer mentorship.
Referral services.
Networking opportunities with faculty/staff.
Information about CBA internships, programs, professional organizations and scholarships.
If selected as a College Positive Mentor, you will have the chance to further your leadership and professional development skills. You will also impact the lives of the students you are mentoring. Contact Pathways at 4spathways@cmich.edu for more information.
Time commitment for this position is about five hours per week. The position continues throughout the course of the semester. College Positive Mentors who excel will be invited to continue into future semesters.
• Impact the life of fellow CMU students.
• Help others succeed by sharing your experience.
• Present Pathways and CBA programs to CMU students, faculty and staff and other stakeholders.
• Represent Pathways and CBA in a positive and professional manner.
• Exhibit professional work habits.
• Current CMU student
• Passionate about working with fellow students
• Invested in diversity and inclusion
• Possess a strong work ethic
• Ability to work as part of a team
• Critical thinking skills
• Public speaking skills