Program Overview
Share your love of fitness and help athletes and other active people prevent and treat sports-related injuries. Earn a combined bachelor's and a master's degree in athletic training in only five years and gain the theoretical knowledge and clinical experience to pursue many athletic training careers.
Why This Program & What You'll Learn
Pursue the exciting discipline of athletic training, sometimes referred to as "sports medicine," and begin helping, healing, and assisting athletes of any level. Take courses in athletic training, anatomy, nutrition and performance, injury prevention, and therapeutic rehabilitation—all with no more than 16 students at a time for an ideal faculty-to-student ratio. And benefit from hands-on experience as you work with athletic teams at the collegiate and high school level or physically active individuals in CMU's recreational facility, physical therapy/fitness clinics and more.
Accredited by the Commission of Athletic Training Education, our athletic training program was the first sports medicine major of its kind in the country. For over 45 years we've been committed to excellence, which has resulted in a 100 percent first-time pass rate on the national certification test for our students most years.
To meet the shifting demands of the athletic training industry and better prepare you as a certified trainer, you will pursue the 3+2 program (three years of undergraduate courses and two years of graduate courses) that combines a Bachelor of Science in Athletic Training (BSAT) with a Master of Science in Athletic Training (MSAT). You'll begin in the pre-professional phase of the program and must apply for the professional phase once at CMU. Acceptance into the professional phase is necessary to complete the BSAT/MSAT program.
Graduate prepared to earn certification and pursue careers as an athletic trainer at high schools, colleges and universities, professional sports teams, hospitals and clinics, fitness centers and more.
Program Highlights
As an athletic training student here, you'll:
Join an accredited program in which 100 percent of students have passed the national certification test on their first attempt most years.
Save time and money when you earn a combined bachelor's and a master's degree in only five years.
Save more when you apply to six scholarships, including the Denise L. Webster Outstanding Character Award, the Reed Phillips Athletic Training Award, and more.

Live in a supportive community with peers also studying a health-related discipline in the Health Professions Residential College.
Take advantage of the Health Professions Building and its human strength training/acrobatics, sports medicine research, human performance, motor learning research, and human anatomy labs.
Careers & Outcomes
Our athletic training majors are equipped for a number of fulfilling careers as athletic trainers at colleges and universities, professional sports teams, high schools, fitness and recreation centers, hospitals and clinics and more.
| Career | Projected Salary |
| --- | --- |
| Athletic Trainer | $48,420 |
| Health & Wellness Coach | $46,103 |
| Fitness/Wellness Manager | $101,340 |
| Personal Trainer/Fitness Instructor | $40,700 |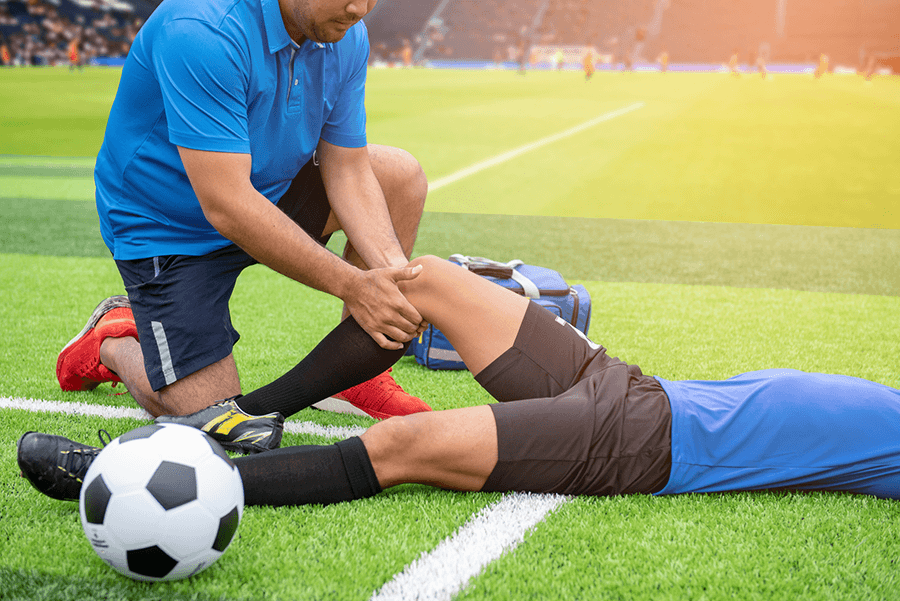 Why Study Athletic Training at CMU?
Discover why students choose to study athletic training at CMU. From hands-on experience in a clinical setting to small class sizes to caring faculty, there are many reasons why students study at CMU.