Program Overview
Athletic training is about helping athletes get and stay healthy. At Central Michigan University, we've been doing it longer than almost anybody, with one of the first programs of its kind in the country. Learn how to assess and treat sports-related injuries and ensure athlete safety in our Master of Science in Athletic Training program, accredited by the Commission on Accreditation of Athletic Training Education.
Why This Program & What You'll Learn
We pride ourselves with a long and proven tradition (since 1973) of fully preparing students to become certified athletic trainers. We offered the first undergraduate sports medicine major in the country, and we've excelled and evolved with the profession ever since.
Learn by doing with an effective blend of classroom, laboratory instruction and clinical experiences. You'll receive personalized attention with small class sizes. Our faculty will mentor you through emerging research using the latest techniques.
You'll practice and perform with real patients in the prevention, management, rehabilitation, and referral of injuries and illnesses. As part of our MSAT program, you will complete three different types of clinical experiences at a CMU athletic training-approved agency. Sites include colleges, universities, secondary schools, hospitals, professional sports and clinics.
Our program is accredited by the Commission on Accreditation of Athletic Training Education. Upon graduation, you'll be eligible to apply for the Board of Certification national certification examination for athletic trainers.
3+2 BSAT/MSAT Option
Undergraduate students interested in athletic training may pursue the 3+2 Bachelor of Science in Athletic Training (BSAT)/Master of Arts in Athletic Training (MSAT). The 3+2 BSAT/MSAT allows students to start the athletic training major in their first year and reduce the total number of credits required to complete both the undergraduate and master's degrees by applying 32 credit hours of program requirements towards both degrees. Thus, students can complete both degree requirements in 5 years.
Program Highlights
When you join the athletic training master's program at CMU, you'll:
Learn and perform research on $750,000 worth of state-of-the-art research equipment.
Tackle a rich curriculum that includes an emphasis on diversity issues and cultural competence in healthcare, evidence-based medicine, manual therapy and pharmacology.
Be prepared to address historically underserved populations with expert knowledge and understanding of unique challenges, providing high-quality care with dignity and sensitivity.
Careers & Outcomes
With a master's in athletic training, you'll graduate prepared to work in a variety of health, fitness or wellness settings. You'll be ready to apply for the Board of Certification national exam too. Employment of athletic trainers is projected to grow 19% from 2018-2028, much faster than average. Over 95% of our athletic training program graduates are employed within six months of graduation.
| Career | Projected Salary |
| --- | --- |
| Athletic Trainer | $48,420 |
| Health & Wellness Coach | $46,103 |
| Fitness/Wellness Manager | $101,340 |
| Personal Trainer/Fitness Instructor | $40,700 |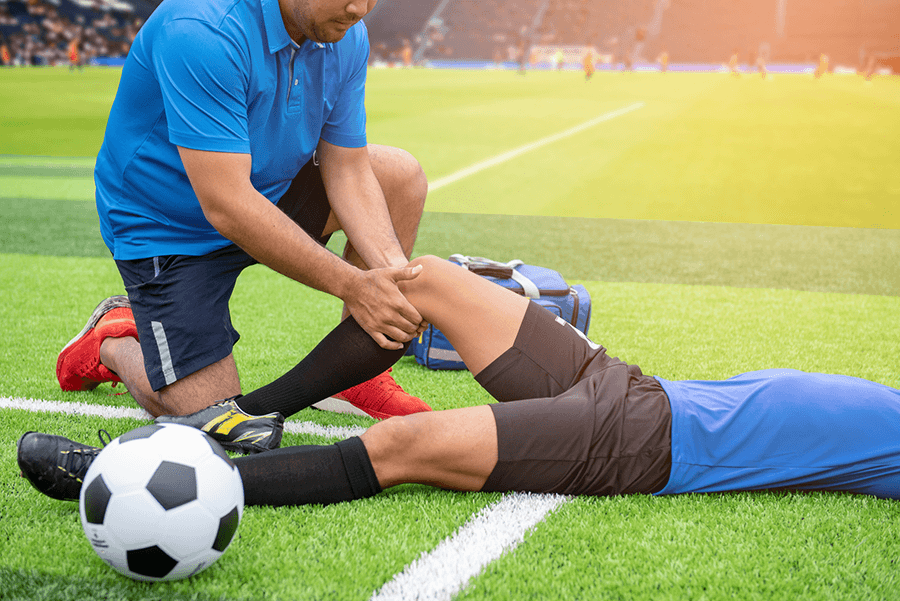 Why we're the best in sport medicine
CMU is a pioneer in sports medicine and a long history of educating top athletic trainers. Watch this video to see what makes the athletic training program at CMU superior to any other academic program.