Art on Campus
The Central Michigan University Art Collection has over 700 unique works of art created by alumni and nationally recognized artists. The works are displayed throughout the campus and range from the monumental sculpture, Gateway (Centennial Sculpture) by internationally known and Michigan's own Charles McGee, to prints, paintings, fiber art, sculpture and drawings found throughout the Park Library. CMU's Art on Campus Committee has been charged with the care and acquisition of the collection.
This website is a work in progress as the committee continues to populate the site with information regarding our artists, our collection and upcoming events. If you have questions, please contact us.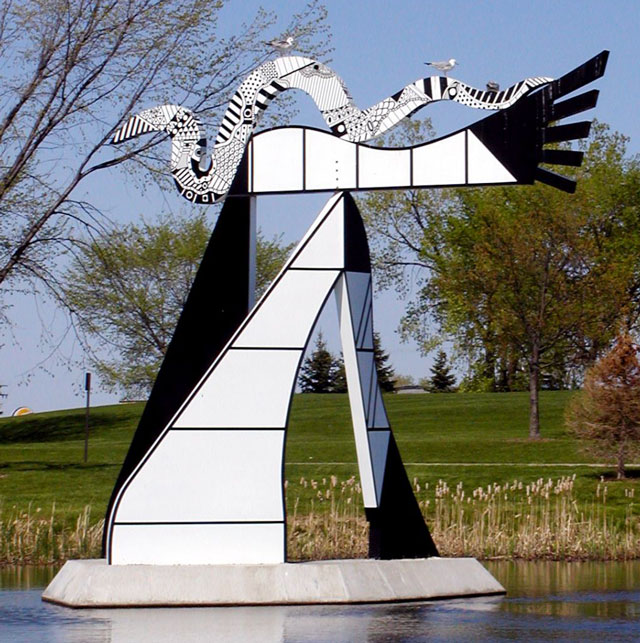 Charles McGee Gateway (Centennial Sculpture) |steel, awl grip | 1992
Central Michigan University Collection, commission for CMU Centennial celebration
Art on Campus Walking Tour
CMU Campus Walking Art Tour is a great map-based tour you can take right now through the link and along with you while you're out seeing these pieces in person.
What is a library? - Art in the Library