About Fraternity and Sorority Life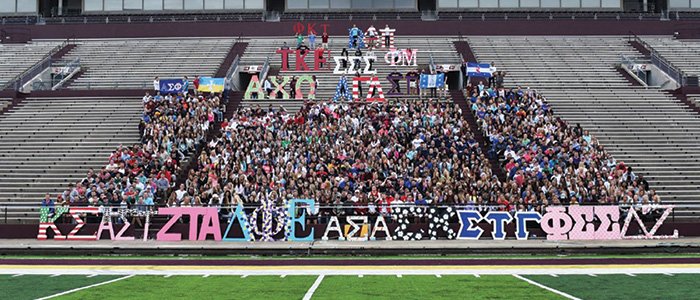 What is a fraternity or sorority?
A fraternity or sorority is a brotherhood or sisterhood formed around common goals and aspirations. These men and women make a commitment to each other for life. Members share their efforts, friendship and knowledge. Together they learn, grow and make their fraternity or sorority, commonly called a Greek organization, stronger. Their common experience builds ties that last a lifetime.
A brief history of Greek organizations
The first Greek organization on an American college campus was founded in 1776 when students realized a need to discuss current events outside the classroom. Greek societies have since taken on a broader role to develop the moral, leadership and social skills of their members. Each individual fraternity and sorority possesses a set of principles that guide the actions of its members.

These organizations are referred to as "Greek" because their names consist of Greek letters that serve as a reminder of the group's values.
The benefits of becoming a member
Fraternities and sororities allow students to meet many people through social events, service projects, recruitment and intramural events. You'll quickly become connected to the university and available resources.

Joining a Greek organization is one way to make Central seem smaller, friendlier and easier to handle, and it gives you a place and people to count on. Greek organizations strive to enhance your college experience by challenging you to achieve academic excellence, develop your leadership potential and give back to the local community.

Membership in a fraternity or sorority is a lifelong commitment; relationships created during college last well beyond graduation.
What kinds of things do Greeks do?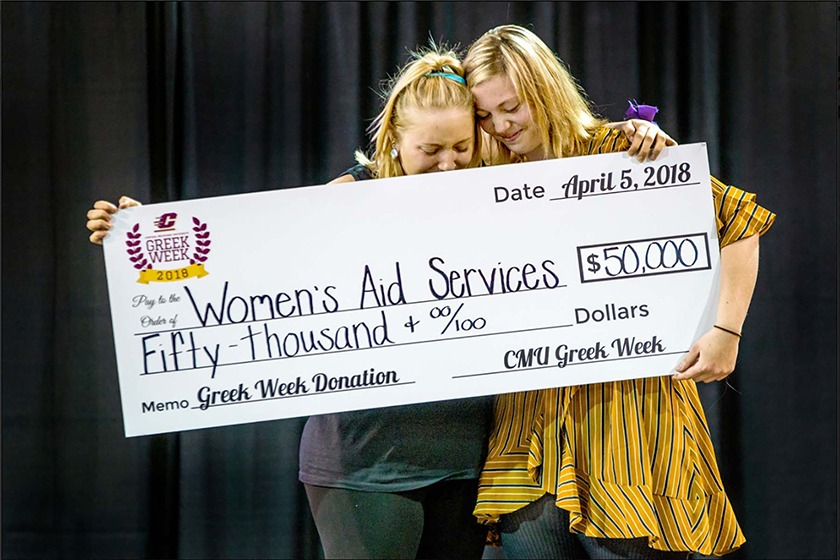 Greeks participate in many activities on campus and in the community.

Social activities

For many students, Greek social life helps make attending the university a more fulfilling experience. Greek organizations provide a calendar of social activities including formals, Homecoming, mixers, athletic activities, retreats, informal get-togethers and other special events.

Community service

Community service is an important aspect of fraternity and sorority life. Every Greek organization has an official charity it raises funds and awareness for. No other segment of the student population has dedicated more time and resources or raised more money for charity than the members of our Greek community.

From volunteering in regional hospitals and food banks to giving blood and raising money for charities, fraternities and sororities are lending a helping hand.
Fast facts
Central Michigan University is home to 30 fraternities and sororities:
10 fraternities governed by the Interfraternity Council (IFC)
5 chapters (2 fraternities and 3 sororities) governed by the National Pan-Hellenic Council (NPHC)
11 sororities governed by the Collegiate Panhellenic Association (CPC)
3 chapters (1 fraternity and 2 sororities) governed by the Multicultural Greek Council (MGC)
Fraternity and Sorority Life is part of Student Activities and Involvement which operates as part of the Division of Student Affairs at CMU. We work in tandem with our Greek-lettered chapters, helping members grow academically, personally and professionally. We strive to foster a community that expects, encourages and rewards academic success and that creates intentional membership and organizational development opportunities in a safe and social environment.