Collegiate Panhellenic Council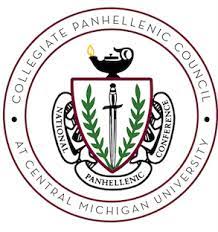 The National Panhellenic Conference, one of the largest organizations advocating for women, is the umbrella group for 26 national and international sororities that are autonomous social organizations. Founded in 1902, NPC is one of the oldest and largest women's membership organizations representing more than 4 million women at 655 college/university campuses and 4,500 local alumnae chapters in the U.S. and Canada. Each year, NPC-affiliated collegians and alumnae donate more than $5 million to worthy causes, provide $2.8 million in scholarships to women, and volunteer 500,000 hours in their communities.

CMU's Collegiate Panhellenic Council is the local governing body that oversees the 11 NPC sororities we have on CMU's campus. These women's groups promote superior scholarship and provide opportunities to give back to the city, campus, and community to which they belong. We believe membership in CPC sorority enhances the college experience for women through sisterhood and personal development.
Advancing Sorority Together