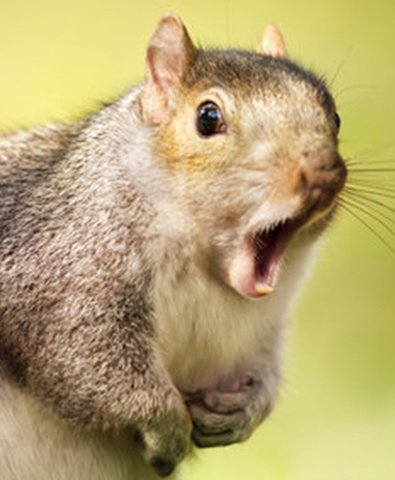 "Sorry, we cannot find your page... this is nuts!"
There appears to be a problem with the URL you tried to access. Please check the web address
and try again.
Perhaps you were looking for:
3 search results for colleges se geography undergraduate pages geography geographic information sciences
Courses considered degree requirements are listed individually by designator and number on the relevant degree specification pages of the university's graduate and undergraduate bulletins., GROUP II: NATURAL SCIENCES C-12 Subgroup A: Descriptive Sciences Subgroup B: Quantitative and Mathematical Sciences C., GROUP III: SOCIAL SCIENCES C-13 Subgroup A: Behavioral Sciences Subgroup B: Studies in Social Structures D., With online mediums we can target by age, geography, interest, title, industry, gender, degree, etc. to better market our online undergraduate degrees to traditional students and our graduate degrees to adult students., Increased enrollment in undergraduate programs is possible, but information to inform projections is soft.
https://www.cmich.edu/docs/default-source/academic-affairs-division/office-of-the-provost/20160328_criterion5_complete_submission_001ec06dd2b-8030-40c7-b8b8-649b4e027361.pdf?sfvrsn=b6047bac_3
The university's six undergraduate colleges employ one or more college-based, professional academic advisors and often host a student success center., Final Research Paper -Undergraduate research papers are expected to be 15-20 pages long following the standard research paper template., Given that there are far fewer undergraduate general education courses than undergraduate courses per se, a reasonable interpretation is that faculty teaching General Education Program courses are committed to fostering academic honesty as part of the CMU academic experience., Make sure to check all pages of your submission for identifying information (i.e. such as headers or footers)., Geology Major (BA,BS) (will move to 2017-18) Geology Major: Hydrogeology/Environmental Geology Concentration (BA,BS) (will move to 2017-18) Deleted Environmental Studies Major (BA,BS): Environmental Science Concentration Department of Geography Geography Major (BA,BS) General (BA,BS) Geographic Information Sciences (GISci) Concentration (BA,BS) Environmental and Land Use Planning Concentration (BA,BS) Geospatial Analysis of Environment Concentration (BA,BS) Global Studies Concentration (BA,BS) (on- and off-campus) Geography Major Secondary (BS in Ed) MDE deleted Earth Science Major Oceanography Concentration (BA,BS) Environmental Studies Major (BA,BS) MS in Geographic Information Sciences (GISci) (MS) Interdisciplinary Earth Science Major Secondary (BS in Ed) MDE Integrated Science Major, Elementary (BS in Ed) (on- and off-campus) MDE Integrated Science Major, Secondary (BS in Ed) MDE MA in Teaching Integrated Science PhD in the Science of Advanced Materials (PhD)
https://www.cmich.edu/docs/default-source/academic-affairs-division/office-of-the-provost/20160328_criterion3_complete_submission_00101df3c93-da6b-4a9b-84f5-733215a1d5b7.pdf?sfvrsn=57493d49_3
Students should contact Undergraduate Academic Services for the most current information., PG-GEO:GISCI GEOGRAPHIC INFORMATION SCIENCES 2010-11 2011-12 2014-15 2012-13 2013-14 N % % % N % Site: CMU OVERALL N N N % MASTER'S DEGREE PROGRAMS Total Degrees: Gender: Female Male Native American/Alaskan Black/African American Ethnicity: Asian/Pacific Is., MN-GEO:GIS GEOGRAPHIC INFORMATION SCIENCES MINOR 2010-11 2011-12 2014-15 2012-13 2013-14 N % % % N % Site: ON-CAMPUS N N N % BACHELOR'S DEGREE MINORS Total Degrees: Gender: Female Male Native American/Alaskan Black/African American Ethnicity: Asian/Pacific Is., PG-GEO:GISCI GEOGRAPHIC INFORMATION SCIENCES 2010-11 2011-12 2014-15 2012-13 2013-14 N % % % N % Site: ON-CAMPUS N N N % MASTER'S DEGREE PROGRAMS Total Degrees: Gender: Female Male Native American/Alaskan Black/African American Ethnicity: Asian/Pacific Is., Geology Major (BA,BS) (will move to 2017-18) Geology Major: Hydrogeology/Environmental Geology Concentration (BA,BS) (will move to 2017-18) Deleted Environmental Studies Major (BA,BS): Environmental Science Concentration Department of Geography Geography Major (BA,BS) General (BA,BS) Geographic Information Sciences (GISci) Concentration (BA,BS) Environmental and Land Use Planning Concentration (BA,BS) Geospatial Analysis of Environment Concentration (BA,BS) Global Studies Concentration (BA,BS) (on- and off-campus) Geography Major Secondary (BS in Ed) MDE deleted Earth Science Major Oceanography Concentration (BA,BS) Environmental Studies Major (BA,BS) MS in Geographic Information Sciences (GISci) (MS) Interdisciplinary Earth Science Major Secondary (BS in Ed) MDE Integrated Science Major, Elementary (BS in Ed) (on- and off-campus) MDE Integrated Science Major, Secondary (BS in Ed) MDE MA in Teaching Integrated Science PhD in the Science of Advanced Materials (PhD)
https://www.cmich.edu/docs/default-source/academic-affairs-division/office-of-the-provost/20160328_criterion4_complete_submission_0015905c3ab-0acf-489e-b246-c9e0582840bc.pdf?sfvrsn=f322e6ce_3