A message from Provost Mathews
Dear Students, Faculty and Staff Colleagues, and Friends,
This year ahead holds so much promise and potential for our university community, and I am looking forward to all that we will accomplish together. The anticipation of enhancing Central Michigan University's mission and vision, and embarking on a robust strategic planning process has energized the campus, something that will continue to be felt throughout the spring semester and beyond. I am excited to hear from our faculty, students, staff, alumni, and community members about the most important drivers of change and what we do better than anybody else. Our academic vision will guide our university for the next ten years and beyond.
In the next several months, we will be asking key questions such as:
How can CMU differentiate itself as a regional comprehensive research university?

How will CMU best adapt to the changing needs of students?

How can CMU have an impact in a rapidly changing world?
Our vision is to prepare CMU graduates to lead in the 21st century, elevate our research enterprise, and continually focus and refocus our efforts using the lenses of justice, equity, and sustainability.
We will have the chance to embrace the forthcoming A Call to Action: 2023-2028 Strategic Plan for Diversity, Equity, and Inclusion at Central Michigan University. Achieving the objectives and outcomes identified by Vice President and Chief Diversity Officer Shawna Patterson-Stephens will only be realized through a collaborative investment of our time, energy, and resources. In supporting these efforts, we have an opportunity to catalyze cultural change and to build a community in which diverse faculty, staff, and students feel welcomed, empowered, heard, and valued.
Thank you for joining me as we co-create and refine the path forward to set the academic vision of our great institution.
Warmly,
Nancy E. Mathews
Provost and Executive Vice President
Fire Up Chips!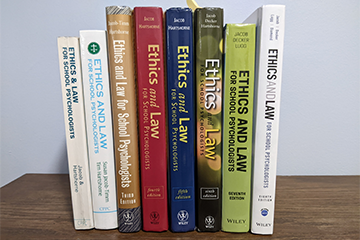 Susan Jacob and Dawn Decker write an ethics and law resource for school psychologists
Dr. Blaine Long, Ph.D., has coauthored the 5th edition of the Examination of Orthopedic & Athletic Injuries textbook which has recently been published.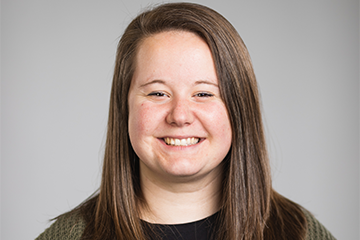 Bridgette Russell researched the difference between math confidence and math scores