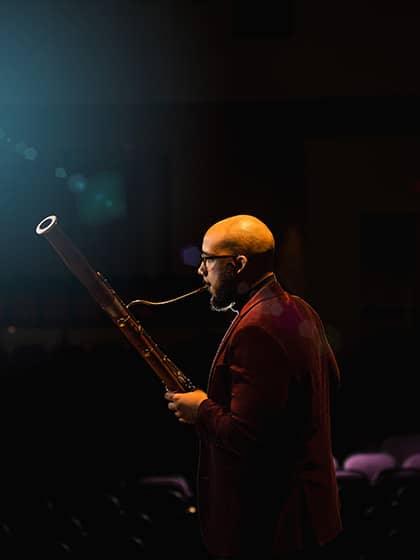 A message from Provost Mathews
Dear Students, Faculty and Staff Colleagues, and Friends,
I am delighted to join President Davies and our leadership teams in welcoming you to the Fall Semester at Central Michigan University.
As a newcomer myself this fall, it is a joy to join all of the incoming freshmen, transfer students, and graduate students who have also arrived on campus. Together, we will begin to call CMU home. Just as I get settled in, along with many of you, I want to reflect on what drew me to CMU and to Mt. Pleasant as my own new home.
First, the bucolic setting and beauty of the campus signal a storied and historical presence. Yet, the vibrant sparkle of maroon and gold everywhere signals energy and optimism. Perhaps these, combined, hint at the energy that will fill the classrooms this fall. They also give a nod to the fervor of the discovery and creativity that emanates from laboratories, libraries, fields, forests, studios, and performance halls.
Perhaps even more alluring is the warmth of the people who also call CMU home. Even after a short time here on campus, I am filled with optimism and excitement to join a university that has created a welcoming and empowered community. I have already discovered that this is a campus where academic rigor is the norm. It is a campus where learning and discovery are relevant to the world. It is a campus where excellence is a continual aspiration.
This fall, campus will renew its focus on preparing for the future. As we re-engage in strategic planning, I look forward to building upon CMU's five Strategic Pathways and, in particular, deeper discussions about our academic ecosystem. As part of this, I will listen to your thoughts and perspectives about what makes CMU unique and strong. I will ask you what you most value and what you wish to carry forward. Last, I will explore your thoughts about how we integrate empathy, passion, innovation, and creativity in our work and how we might do this in a just, equitable, and sustainable manner.
In short, how do we work together to prepare for the 21st Century and all that it will bring? We aspire to engage in meaningful living and learning experiences. We seek to build community. We seek to create impact while preparing students with the knowledge and skills to both lead and engage in our democracy and global society.
I look forward to working with all of you, along with my entire Provost's Advisory Council as we take the university to the next level of excellence.
Warmly,
Nancy Mathews
Provost and Executive Vice President
Fire Up Chips!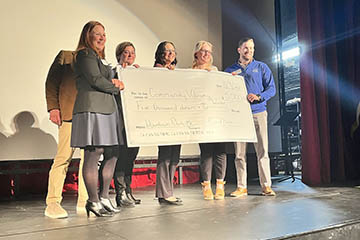 CMU student wins the Middle Michigan Development Corporation's first Downtown Mt. Pleasant Pitch Competition on Nov. 9, 2022.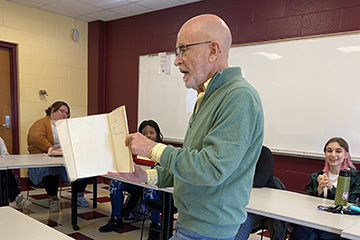 Jett W. Whitehead visited Professor Robert Fanning's Advanced Poetry Workshop to display rare books, including signed first edition books and broadsides by famous poets.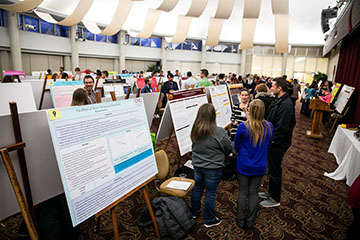 2022 Fall Annual Psychology Capstone Research Seminar poster session for PSY 385: Applications of Research Methods