Student Venture Fund
The Student Venture Fund is made up of contributions from independent donors for the purposes of helping students launch, run, and grow businesses. Granted funds will not need to be returned as long as students use the funds for the purposes approved in the grant. Please check back here for various grant opportunities throughout the year.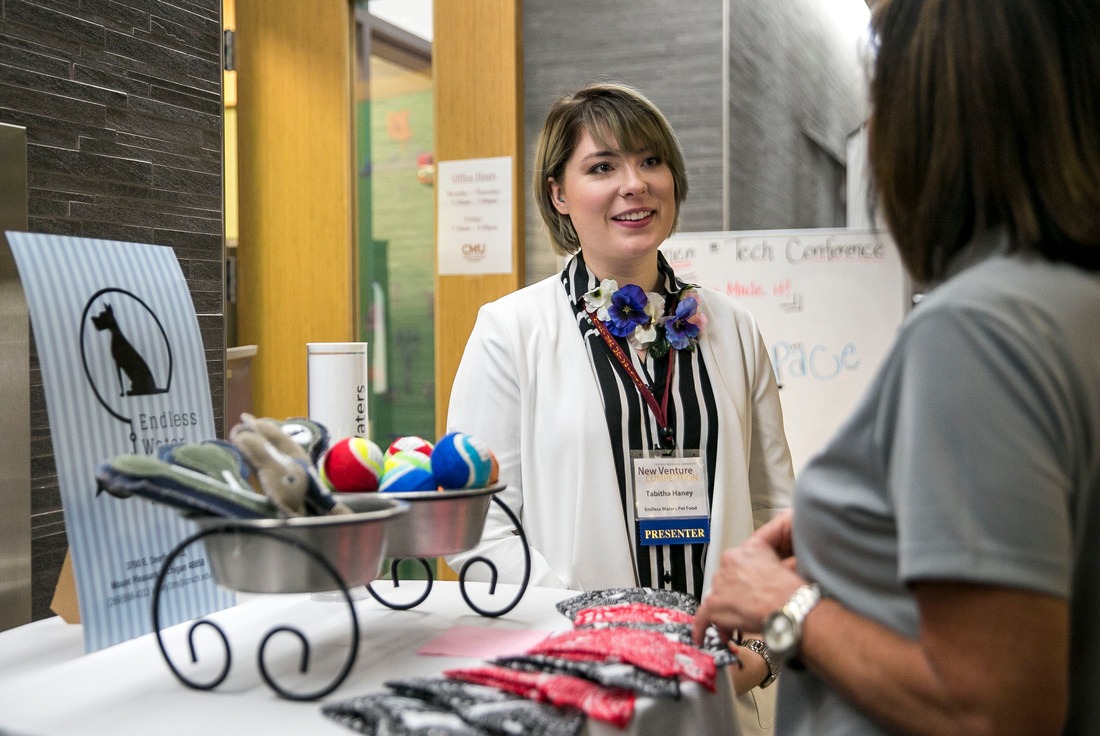 Venture Exploration Grant
Are you a student just starting our with a new venture idea? Is your budget limiting your business plans? Let us help you develop your venture further! Apply for the Venture Exploration grant and you could be awarded up to $1000 per semester. Check out the grant details and requirements below.
Grant details
Venture Exploration grant max amount: $1,000.
Students can apply one time per academic semester.
Grant application due dates:
Fall application window: Nov 20-Dec 31
Spring application window: Jan 7-March 20
Fall applications are reviewed: Nov 25, Dec 1, Dec 7, and Dec 31
Spring applications are reviewed: Jan 25, Feb 1, Feb 25, March 1, March 25
Grant requirements
Please attach the following as a pdf or word doc in the online grant application:
Cover page
3-page executive summary
Proposed budget
Resume of all team members
Executive summary
Please include the following in your executive summary:
Problem you are solving (why is it a problem? how big is the problem?)
Brief description of your solution/business, including a business concept statement (see customer/market feasibility below)

Accomplishments to date

Goals for your business and how you will measure them

Amount you are asking for and how it will be used (please attach a short, proposed budget)

Other sources of funding, support, and donations, etc.

List of support sources within the university and externally

Business model (how will you make money?)
Customer/market feasibility
​What is your product or service being offered?​ Be specific; give a detailed description. Give your product or business a name.
What is the value proposition?​ Will your product fulfill a need or solve a problem? Describe the pain/problem and the need that you will fulfill.
Who is the target customer?​ Will you be selling to an intermediary or to the end user?
How will the customer get access to your product or service?​ Describe the product or service value chain (distribution system). What marketing tactics will you use?
Venture Exploration Grant: frequently asked questions
Who is eligible?
Any currently enrolled, full-time student at Central Michigan University is eligible to apply for a grant to launch or enhance their venture. There must be at least one full-time CMU student on each venture team.

Certain restrictions may apply for students that are non-US citizens or if a majority of the venture is not owned by full-time CMU students.
How much can be requested and what can it be used for?
The Venture Exploration grant is eligible for students who are exploring an idea and need a small amount of funds to pursue a complete feasibility analysis or have basic start up needs (no capital or inventory expenses).

Students can request up to $1000 which can be used for start-up capital and inventory needs as well as other start-up or growth costs. Funds may not be used to create an open line of credit for the venture.

Proposals for all type of enterprises, including small or large-scale, high or low-tech, e-commerce and/or bricks and mortar, profit and not-for-profit, will be accepted.
What is required in the application?
Student applicants need to include a completed cover page, and executive summary, and resume.
What will the Advisory Panel look for in the applications?
Preliminary review will look for evidence of the following criteria:
Feasibility of the proposed idea or venture and its prospects for success.
Commitment to the venture and their qualifications to make it succeed.
Conceptual and/or technical originality and/or social value.
When can I apply and how long will the decision take?
Students may submit proposals at any time during the academic year until March 25. All students, however, must submit an application no later than the review period before they expect to graduate. Applications will be reviewed and decisions made 1-3 times each semester, and potentially during the summer.
We will contact you directly about our funding decision.

Please watch your email for a receipt of your application. If you do not see it within three days, stop into the IBIE office or call 989-774-2482.
Where will the funds come from and will I need to pay this back?

The funds come from independent donors that contribute funds for the purposes of helping students launch, run, and grow businesses. Granted funds will not need to be returned as long as students use the funds for the purposes approved in the grant. If students do not use the funds as approved or report to the Board as requested, then the funds will need to be returned to CMU.
What reporting will be expected?
Each grant award will include an agreement that includes uses for the funds, reporting requirements, and terms regarding use of the IBIE logo and public statements regarding the funding through this program.

The reporting requirements will be included as part of the grant award. Typical reporting will include proof of how the funds were spent, financial statements, a narrative on goals and how they were met or not, overall business results, and any future needs.
What if I do not follow through on my business or use the funds as agreed to in the grant application and agreement?

If you do not follow through on the business, use the funds as agreed to, or report on your results, then the funds need to be returned to CMU.