Support Student Entrepreneurs 
Help us support future entrepreneurs
Become a mentor or event volunteer today!
Get involved
New Venture Challenge mentor

Students who participate in the New Venture Challenge require guidance and mentorship from experienced entrepreneurs and/or New Venture Challenge alumni. To provide the biggest impact and benefit to students we ask that NVC Mentors attend in-person to the three dates below during the 2022 fall semester:
NVC Bootcamp 1: Meet the Mentors | Friday October 14 in Grawn Hall 150G | 11:00 AM - 2:00 PM
Schedule:
Meet-Up and Orientation: 11:00 AM- 12:00 PM
Mini NVC Workshop: 12:00 PM- 2:00 PM
NVC Resource Fair | Friday, October 21| Grawn 150G | 11:00 AM- 2:00 PM
NVC Bootcamp 2: Pitch Preparation | Friday, November 18 | Grawn 150G | 11:00 AM - 2:00 PM
Schedule:
10:00-10:30 AM – Mentor Training
10:30-11:00 AM – Coffee with the Mentors
11:00 AM- 4:00 PM – Workshop Segments
General entrepreneurship mentor
Students who are interested in launching their own venture or are currently running a business may request time with experienced entrepreneurs. A general mentor is someone who has a history of running and/or investing in successful ventures and who is willing to share their knowledge and provide meaningful feedback for our students. Connections and meetings with students are done on a one-on-one basis.
Competition judge
IBIE hosts various business competitions throughout the school year. Some rules may apply for participation. For example, NVC mentors cannot volunteer to be an NVC judge.
Special guest speaker
IBIE hosts "Fireside Speaker" events throughout the school year. These are relaxed discussions between special guest entrepreneurs and interested students. We welcome speakers from different backgrounds such as STEM, fashion, movie/tv production, agriculture, and more!
Bootcamp presenter and facilitator
Are you a skilled and experienced entrepreneur? Do you understand the mechanics of launching your own venture? You could present your knowledge and facilitate discussion during our New Venture Challenge bootcamps! Mentors can also serve as Bootcamp presenters.
Mentor Application
CMU student volunteer opportunities
Event Volunteer
Event volunteers are CMU students who wish to help out with Isabella Bank Institute of Entrepreneurship events and programs.
Upcoming Events:
Tuesday, October 4 | New Venture Challenge Kick-Off & Ideation |Grawn Atrium | 5:30 PM - 7:30 PM
Tuesday, December 6 | Make-A-Pitch Competition | Grawn Atrium | 5:30 PM - 7:30 PM
Event Volunteer Application
Learn about our student entrepreneurs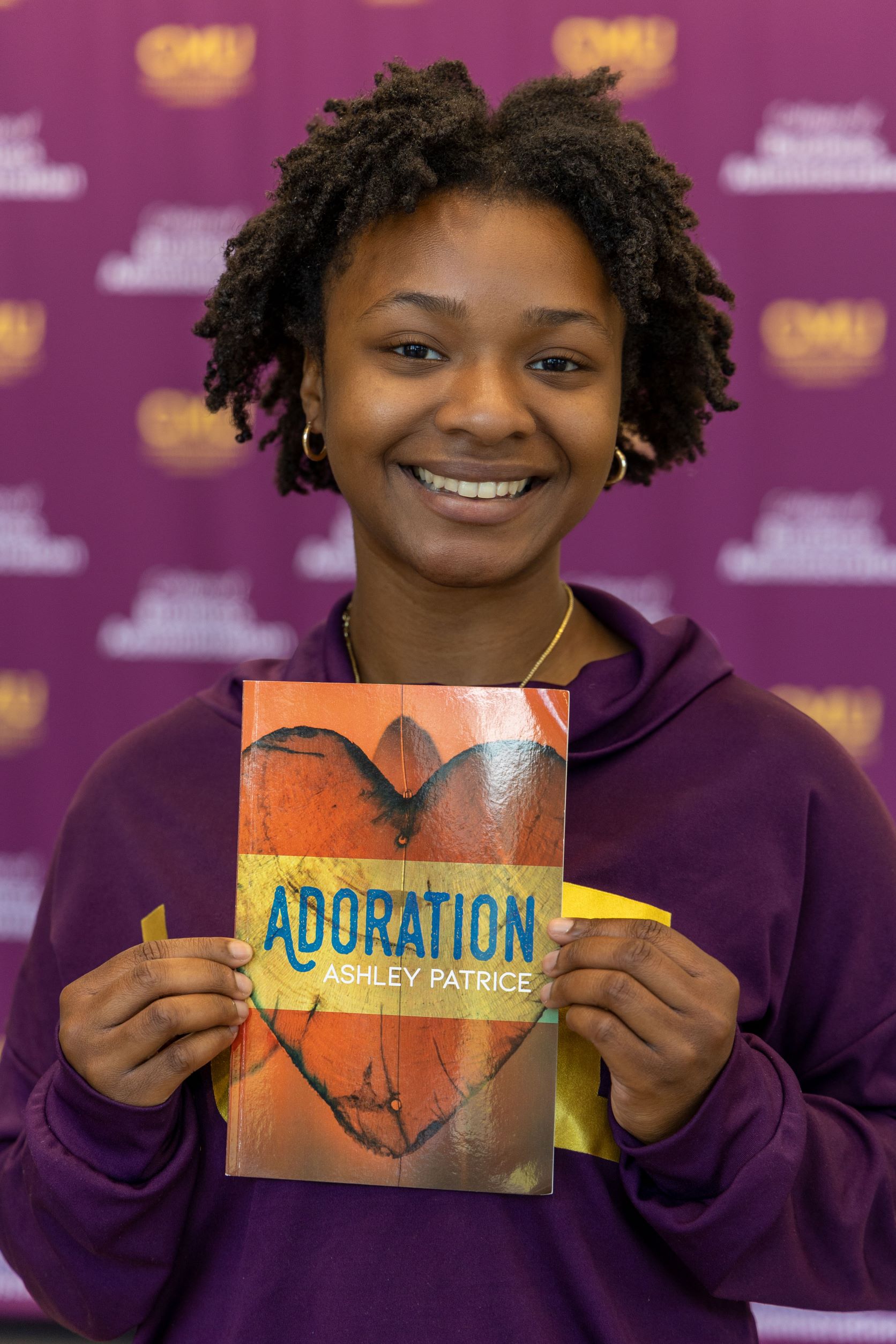 Student entrepreneur spotlights
Ashley Adams
English Literature & Entrepreneurship
Author
"I love entrepreneurship because of the idea that it is not taught- it's learned. You can find your own way. There's not necessarily a right or wrong way to do it. It's intuitive.
I just published my first book of poetry in July of 2021 called Adoration by my pen name Ashley Patrice. I've always wanted to write my own books and be my own author. It's something that comes easily to me and doesn't feel like a job. In school, they told us that you should major in something you are good at because then it won't feel like a job.
I'm focused on creating a safe space for kids, something I didn't have. I'm driven by that mission. I want to contribute to the rise in black-owned businesses. I want to bring something forth that I didn't have as a child. I want to start a bookstore called CoCoa Garden. It's meant to be more than a bookstore, it's a safe space for all people. I want to have after school programs, tutoring programs- because I know what it's like to not have those opportunities after school."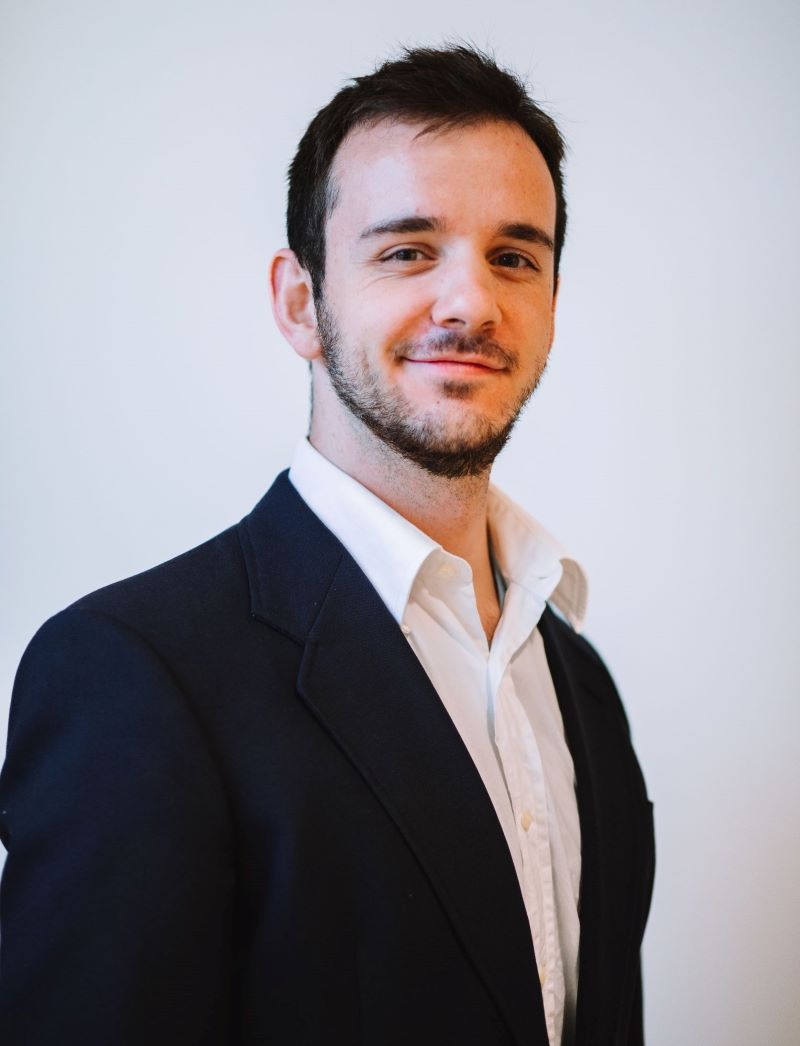 Mechanical Engineering & Entrepreneurship
Founder & CEO of BreezeSweep
"I love entrepreneurship because it's a chance to bring my ideas into reality. I have always wanted to be an inventor, ever since I was young. I read George Washington Carver's autobiography when I was seven, and he became my inspiration. I wanted to innovate and change the world like George Washington Carver; that's why entrepreneurship was the best choice for me.
I'm most proud of studying hard to develop my engineering and entrepreneurship skills and learning to organize my time so I can still work on my business while attending classes. I put a lot of time into my wind turbine invention. I had the idea when I was 14, and later I went ahead and built a wind turbine in my dorm. I've hit roadblocks but I didn't give up. I went back to it and turned it into something that was valuable and useful and has the chance to be a positive change in the world.
I have a lot of designs for inventions that are specially related to sustainability and clean transportation, so I see a lot of growth for BreezeSweep in that direction. I also have interests in other completely unrelated fields, and those ideas might go somewhere as well.
Currently, I have big long-term plans for BreezeSweep. I started BreezeSweep because I wanted to put my invention out in the world. To be honest, I would start BreezeSweep for free. Starting a company was the best and only way I could realize my dream."