Study Abroad Frequently Asked Questions
We know it's a big decision to study abroad, and we know you have questions. Here are answers to your most frequently asked questions.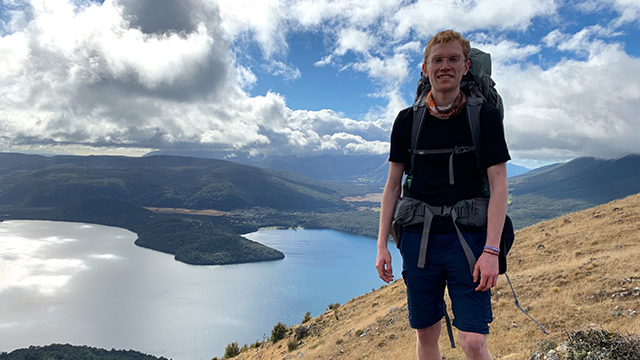 What are the eligibility requirements for study abroad?
The basic requirements are that you are at least 18 years of age and have a cumulative GPA of 2.5 or above. Students with a GPA below 2.5 may be considered on a case-by-case basis. Some institutions require a higher GPA and you can find this information in the program description. Your study abroad advisor will explain the specific requirements for your chosen program.

Students must be in good standing to study abroad. Information about academic standing can be found in the New Student Orientation Handbook.
How soon can I study abroad?
Generally, you can study abroad for the first time during the summer after freshman year. A few programs require sophomore or junior standing.
Can I study abroad more than once?
Do I need to be fluent in a foreign language to study abroad?
No, the vast majority of courses abroad will be taught in English. You are encouraged to study the local language at the beginning level during your term abroad.
What courses can I take abroad?
You can take general electives or complete general education requirements. If you already signed a major/minor, you can request approval for these courses as well.
What are my program options?
We offer over 150 programs in more than 50 countries. You can enroll for an academic year, semester, or summer study program or internship, participate in a short-term program led by Central Michigan University faculty, and even take advantage of service-learning opportunities.
Do grades transfer?
Yes, all grades earned abroad will go on your CMU transcript and count in your GPA.
Are there scholarships to help fund study abroad?
Yes, there are! The Study Abroad Scholarship offered through the Office of Global Engagement is open to all CMU applicants who study abroad for two weeks or more. CMU's colleges and academic departments may also have study abroad scholarships. If you meet the eligibility requirements, you may also apply for national scholarships. See our funding page for a list of scholarships available on campus or offered nationally.
Can I use financial aid to study abroad?
Yes, in most case, financial aid can apply to the cost of study abroad. In fact, the Office of Scholarships and Financial Aid will take into consideration the cost of study abroad and you may be able to receive additional aid. You should always meet with a financial aid advisor before deciding on a program; download a copy of the estimated budget sheet for your program to take with you to the appointment.