Navigating Library Technology and Tools with Confidence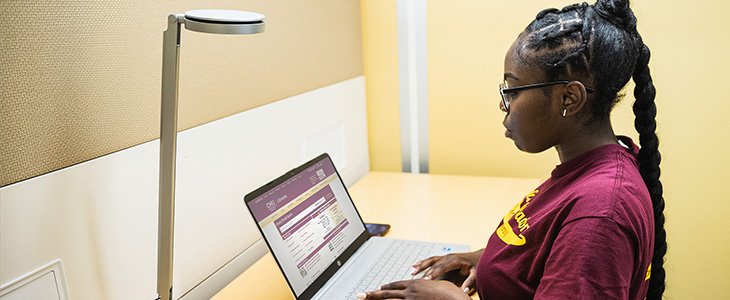 During your academic journey, the CMU Libraries are an invaluable resource to support your learning and research. However, we understand that transitioning from familiar search engines like Google to using library resources can be intimidating. Fear not! We are here to empower you with the knowledge and tools to make the most of our library resources and enhance your college experience.
Confidence in library search tools
In a recent student library survey, we were delighted to discover that 93.2% of respondents expressed satisfaction with our search tools. This indicates that the library is successfully addressing your needs, providing efficient and effective ways to access scholarly materials.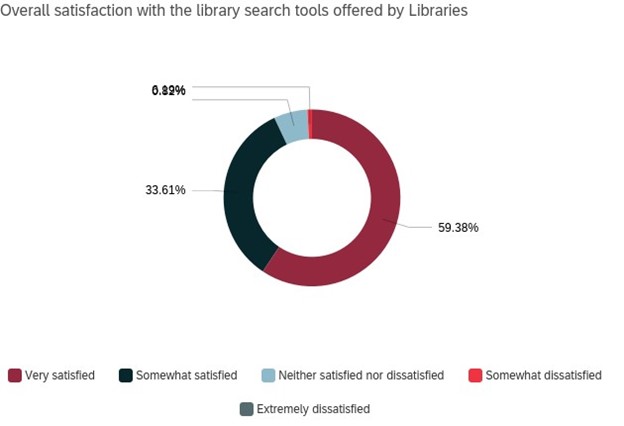 Note. Neither satisfied nor dissatisfied = 6.19%; Somewhat dissatisfied = 0.82%; Extremely dissatisfied = 0.00%.
Popular library tools
The most popular library tool is Smart Search, a powerful search engine that helps you locate scholarly articles, books, e-books, and more with ease. Databases, organized both alphabetically and by subject, are also highly utilized for in-depth research. Journals A-Z provides a comprehensive list of available journals, while research guides offer subject-specific guidance for your academic pursuits.
Maximizing library technology and equipment
Understanding that students have diverse needs and may not always have access to specialized equipment, we strive to provide technology that enhances your learning experience. While most students have their own computers, many rely on the library for access to computers with dual monitors and essential software. Students heavily utilize our printers, which are conveniently located and accessible 7 days a week.
Expanding access to unique equipment
At the Park Library, we go beyond standard technology offerings. Our aim is to provide access to equipment that might be challenging for students to acquire on their own. Scanners, CD players, DVD players, a green screen/wall, a sound recording booth, and recording equipment are just a few examples of the unique resources we offer to enrich your academic pursuits.
Future-forward technological advancements
To meet your evolving needs, we are always exploring new possibilities. Students who responded to our 2023 library survey are interested in having docking stations for their personal laptops and having triple monitors at select library computers. We take these preferences seriously and are actively considering how we can incorporate these technology options for your benefit.
Tips for maximizing library resources
Ask for Assistance: Don't hesitate to seek help from library staff. We are here to answer your questions and assist you in finding the tools and technology you need.
Explore Unique Equipment: Take advantage of our specialized equipment to add creativity and uniqueness to your projects and presentations.
Stay Updated: Follow the library's website and social media channels to stay informed about new services, resources, and technological enhancements.
Conclusion
Throughout your college journey, remember that the library is your ally in academic success. We aim to support you with a range of technology and tools to accomplish your studies with confidence. Whether you need access to printers, computers, or specialized equipment, CMU Libraries is here to support you every step of the way.
Happy learning!

Blog:
University Libraries
posted | Last Modified: | Author:
by Kathy M. Irwin
| Categories:
CMU Libraries