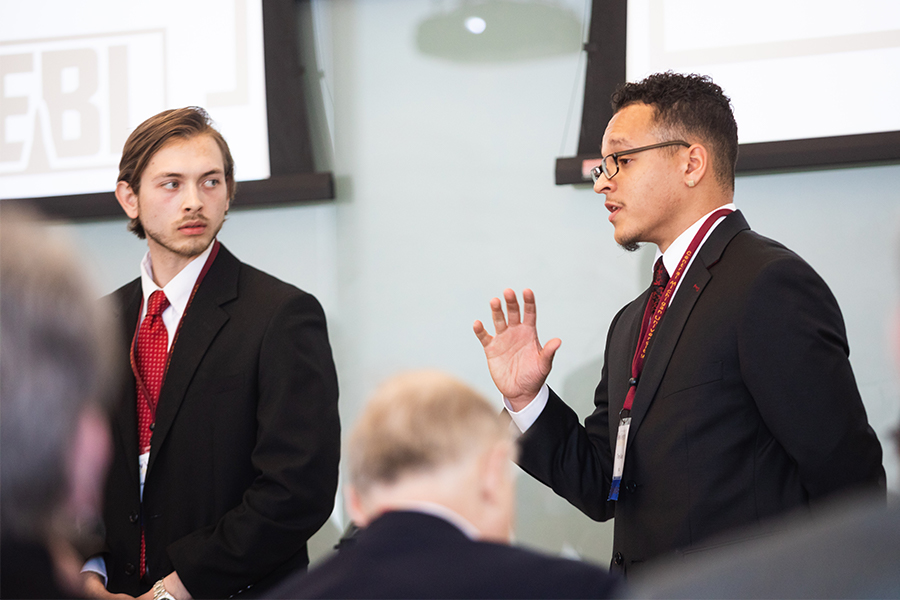 Fired up and Focused
Troy Guinn
Student
Biography
​Troy Guinn never planned on going to college. He also never planned on spending a semester abroad in Barcelona, becoming involved with two fraternities or starting a business.
During high school Troy worked three jobs and struggled to balance work and school; college was the last thing on his mind.
However, Troy was required to apply to a college for a class, so he applied to Central Michigan University.

Much to Troy's surprise, not only did he get in to CMU, but he also was offered a scholarship.

"I just couldn't believe it," he said.

Now a senior double majoring in accounting and law and economics, Troy is taking full advantage of the opportunities at Central.

He's involved with two fraternities: Beta Alpha Psi, a financial fraternity, and Phi Alpha Delta, a law fraternity.

"They really helped me find what I wanted to do," he said. "They helped me figure out why I'm here."

Troy participated in the New Venture Competition, for which he and his team have developed and marketed their product: the Protective Electronic Box Locator. Oh, and they've already sold a few thousand.

Troy studied abroad for a semester in Barcelona, Spain.

While the opportunities at CMU have equipped Troy with the tools he needs to grow and succeed, he says he is most grateful for the people at CMU.

"The opportunities are great, but the people are amazing," Troy said.

Troy dreams of one day becoming an international tax lawyer and maybe even running for president.

"I want to bring change on a wider scale," he said. "I'd really like to help people."

Either way, with hard work and determination on his side, Troy is looking forward to putting his stamp on the world.
Fast Facts
Troy likes adrenaline rushes.
He loves travel and drastic change.
Troy isn't attached to his phone.
Fun Fact
Guinn aspires to one day run for president.
Hometown
Grand Rapids, MI
Major
Accounting and law and economics
College
College of Business Administration
Expected Graduation
May 2020
I want to bring change on a wider scale.