2019-2020 President's Awards for Excellence in Community Engagement
This was the second year for the awards created by President Bob Davies to rally CMU faculty, staff and students around making campus-community connections. A committee of campus and community representatives selected the recipients.
Congratulations to this year's recipients:
Lana Ivanitskaya
Faculty Excellence in Community Engagement Award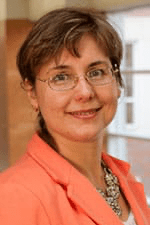 In School of Health Sciences faculty member Lana Ivanitskaya's service-learning course "Development of Proposals and Reports in Health Administration," students work with community health organizations to identify projects and potential funding sources. The students then collaborate with the organizations to write grant proposals to support the initiatives. Over many semesters, more than 250 students have participated in this course and worked with dozens of community nonprofits. Some 70% of the proposals developed by CMU students have been funded with more than $135,000 in support. Although most projects are in Isabella County, Ivanitskaya's students recently wrote a proposal for hospice and palliative care in Ukraine.

Linda Dielman
Staff Excellence in Community Engagement Award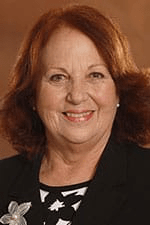 For almost 40 years, WCMU Public Media Outreach and Grants Manager Linda Dielman has facilitated communication and involvement between the broadcaster and communities throughout central and northern Michigan. Her activities include creating a partnership with a Montessori program at the Saginaw Chippewa Indian Tribe for a multiyear Reading Rainbow Night initiative. Children and parents gathered weekly to read and learn about international cultures through activities and food to boost reading skills and an appreciation for their own culture. In her most recent project, Blood Sugar Rising, Dielman is partnering again with the tribe and also with the Little Traverse Bay Bands of Odawa Indians, the Grand Traverse Band of Ottawa and Chippewa Indians, the Little River Band of Ottawa Indians, and CMU's College of Health Professions to hold forums on diabetes and free glucose screenings with each tribe.
Victoria Cushard and McKenna Mathis
Graduate Student Excellence in Community Engagement Award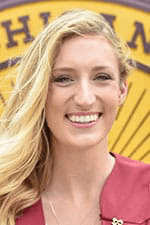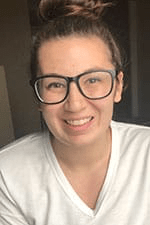 Graduate students in the Doctor of Physical Therapy program, Victoria Cushard and McKenna Mathis volunteer several hours a week at Hands for Health Physical Therapy, a pro-bono clinic located on campus in the Carls Center for Clinical Care and Education. With Cushard as student manager and Mathis as quality of care representative, they coordinate the day-to-day administrative and patient care responsibilities associated with managing a physical therapy clinic. In nominating them for the award, Physical Therapy faculty member John Andraka wrote that he's witnessed the two students growing in leadership, problem-solving and confidence. "For example," he wrote, "in consultation with the CMU HIPAA privacy office, they have implemented policies to better protect patient information and improve organization of patient records."
Megan Lawrence and Morgan Barbret
Undergraduate Student Excellence in Community Engagement Award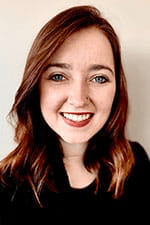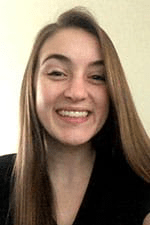 In the spring 2019 semester, CMU juniors Megan Lawrence and Morgan Barbret approached Tracey Raquepaw, the reentry facilities coordinator at the Saginaw Correctional Facility, to propose teaching a class to inmates. With faculty mentors Ed and Shelly Hinck, the two students developed a curriculum to teach supportive communication skills through interactive and engaging activities. They facilitated a weekly workshop that brought volunteer CMU students into the facility to learn and grow alongside the incarcerated men. The program was so successful that Lawrence and Barbret were invited back to teach another eight-session workshop in spring 2020. In total, 37 CMU students and 23 inmates participated in the workshop. Both the CMU volunteers and their incarcerated classmates reported that after taking the workshop, they feel better prepared to develop and maintain supportive communication in their relationships.
Saginaw Correctional Facility
Outstanding Community Partner Award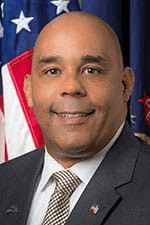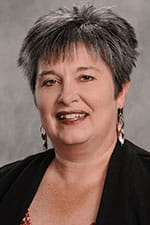 In a partnership whose roots stretch back to 1998, CMU faculty, graduate students and undergraduate students work with Saginaw Correctional Facility Reentry Facilities Coordinator Tracey Raquepaw to develop programs for inmates. CMU courses have focused on communication and mentoring, debate, and conflict management for inmates. Additionally, members of the registered student organization Student Advocates for Prison Reform and the Incarcerated have partnered with the facility to bring in undergraduates for a workshop on supportive communication. In summer 2019, students Luis Cantu and Alex Giles completed an internship with the Michigan Department of Corrections for a workshop on ethics. Currently, Department of Communication graduate students Samantha Rouech and Corrinne Johnson are completing an MDOC internship on communication skills. All of these opportunities are made possible with active support from Warden O'Bell "Tom" Winn, Raquepaw and their fellow employees
Contributed by: Jeff Johnston, University Communications