International Research
International research in contemporary society is more important than ever before. Using technological advances of the 21st century, researchers across the globe now interact as easily electronically as if they were in the same office or laboratory. For example, in addressing the United Nations Sustainable Development Goals academicians must come together and share knowledge to address the largest challenges facing the world. Central Michigan University encourages faculty and students to rise to the challenge of international engagement and partnership with talented, internationally meritorious scholars. While international engagement can be some of the most rewarding activity within the academe, special precautions must be taken to ensure export control compliance, research compliance, etc. Below are information and resources provided for CMU faculty who wish to engage internationally. Additional questions may be directed to the Office of Research and Graduate Studies.

Please Note:
Travel for university purposes remains suspended until further notice, unless it is deemed essential by the appropriate division vice president. Visit COVID-19 page for the most up to date COVID-19 travel restrictions.

Research compliance

International research must abide by CMU's research requirements for working with humans, animals and DNA. For more information visit the Institutional Review Board page.

Export control
Export Controls are federal laws that govern how technology, technical data, technical assistance, and items or materials (from software to satellites and more) are physically or electronically exported, shipped, transmitted, transferred, or shared from the U.S. to foreign countries, persons, or entities. For more information visit the Export Controls page.

Travel request
All international travel (excluding Faculty-Led Study Abroad Programs and Volunteer Center Programs) must be approved by the appropriate Vice President/Associate Vice President (who reports directly to the President) or designee prior to making any travel arrangements. (Policy - page 9 of the Business Expense Manual)
Travel Approval Form

Best practices
Do you need an official agreement (MOU) in place? Find more information on the International Partnerships page.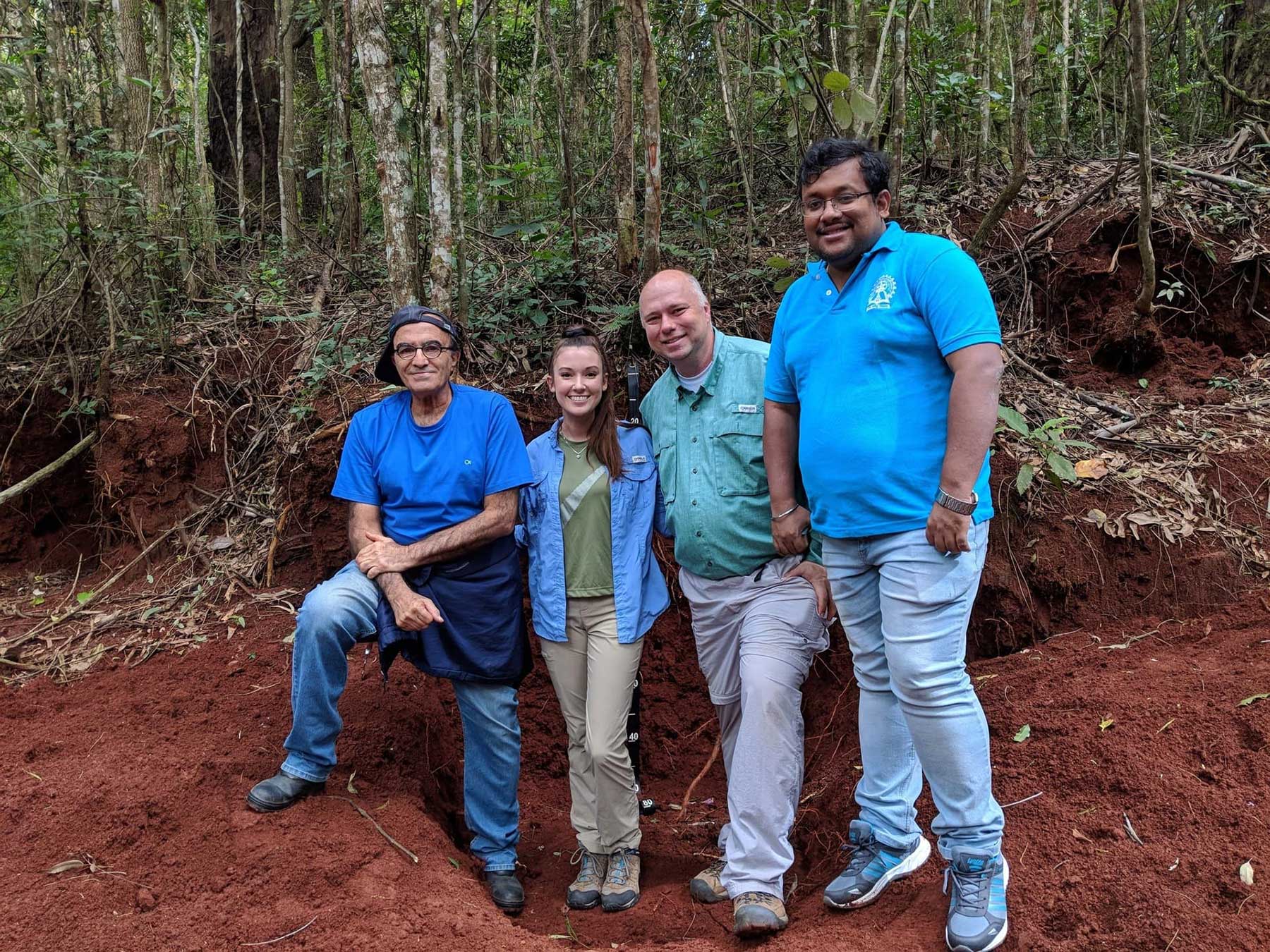 Soil profile description in Labras, Brazil. Pictured from left to right: Dr. Nilton Curi, Universidade Federal de Lavras; Dr. Autumn Acree, US Army Corp of Engineers; Dr. David C. Weindorf, Central Michigan University; Dr. Somsubhra Chakraborty, Indian Institute of Technology Kharagpur.