Program Overview
Are you intrigued about how the Earth works? Curious about why earthquakes and volcanoes occur where they do? Wonder about the oceans and atmosphere before life existed on our planet? Or how water flows underground? Or how sand dunes evolve? This hands-on program lets you dig in to study the Earth and prepare for a rewarding, world-saving career as a geoscientist. You'll acquire a strong foundation of geologic knowledge and skills related to observation, field and laboratory projects, critical thinking, computers, and technical writing that are needed to help maintain the world's supplies of fresh water, energy resources, and critical metals.
Program Snapshot
Program Type:
Full-Time, Part-Time
Program Length:
4 years (major), 1-2 years (minor)
Why This Program & What You'll Learn
The Earth's future depends on champions and stewards of our planet. Here, you can gain the expertise to be a change agent in today's environmental movements.
This program is unique, with small classroom sizes and a dedicated, diverse faculty team. You'll benefit from upper-level courses with fewer than 30 students. Plus, the ratio of geology faculty to majors is 1:5 and many of our students benefit from department scholarships. Connections with alumni help you find a job and begin your career soon after graduation.
As a geologist, you'll discover, evaluate, and manage energy reserves, mineral deposits, and water supplies; or you may monitor active volcanoes, seismic zones, and landslides. You may choose to explore the movements of continents, formation of mountains, flow of glaciers, or the rise and fall of sea level.
Multiple opportunities are available at CMU to help you grow professionally. Lectures and labs are infused with collaborative exercises. Most courses have a lab component loaded with hands-on activities. You'll have the chance to conduct your own research project and present your results at scientific meetings. You'll collect data using the latest analytical equipment in the field or in sophisticated laboratories with dedicated faculty mentors. Before graduation, geology students spend a month in a geology field camp in places like Wyoming, Utah, Colorado, Spain, Ireland, Scotland, or Australia – an awesome eye-opening, career-building experience! We also have a field camp scholarship to help you cover the cost.
As one of our graduates, you will have many different careers to choose from! You'll use your knowledge and talents for social good, such as monitoring soil and groundwater pollution; evaluating risks from natural hazards such as floods, earthquakes, tsunamis and volcanos; or finding sustainable ways to extract critical mineral resources needed to support our civilization.
Program Highlights
As a student in our geology program, you'll:
Experience discovery and hands-on learning using an exceptional collection of earth materials and laboratory facilities.
Enjoy stimulating field trips and participation in field-based CMU research projects.
Gain a deeper understanding of earth history while developing strong quantitative, computational and communication skills.
Develop your three-dimensional thinking ability to address geological problems across a range of physical and temporal scales.
Careers & Outcomes
As a graduate of the geology program at CMU, you'll be prepared for a variety of career opportunities. These include geoscientist, mining and geological engineer, environmental geologist, mining geologist, petroleum geologist, geological technician, geophysicist, geochemist, hydrologist, hydrogeologist, mineralogist, volcanologist, seismologist, paleontologist, planetary geoscientist, teacher, college instructor, university professor, museum scientist, or science policy advisor.
Over 90 percent of our B.S. graduates find rewarding positions in diverse geoscience fields or graduate programs within five years after graduation. More than 50 percent of our graduates in recent years were hired by companies that had hired CMU graduates previously.
| Career | Projected Salary |
| --- | --- |
| Geoscientist | $83,680 |
| Geoscience Postsecondary Teacher | $79,640 |
| Mining and Geological Engineer | $97,090 |
| Geophysicist | $83,680 |
| Hydrologist | $84,030 |
| Environmental Scientist and Specialist | $76,530 |
| Geological and Petroleum Technician | $50,080 |
| Environmental Engineering Technician | $48,390 |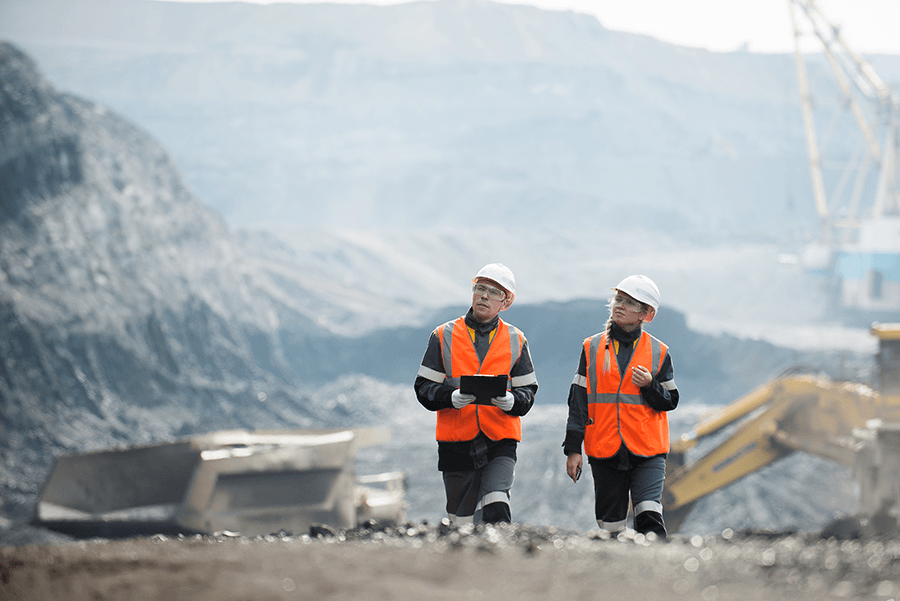 Explore the CMU Island Research Station
CMU's Biological Station on Beaver Island offers marshes, coastal wetlands and beachfront research opportunities for studying geology. CMU is the only university in Michigan and one of two in the Midwest to operate an island research station.