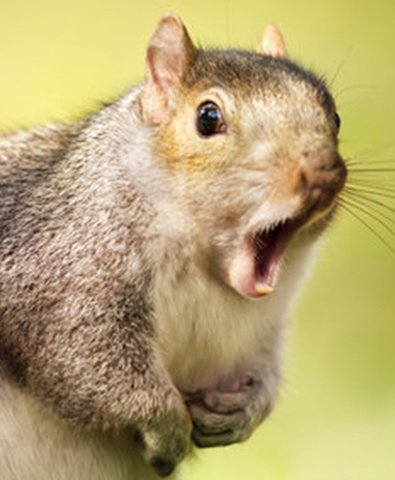 "Sorry, we cannot find your page... this is nuts!"
There appears to be a problem with the URL you tried to access. Please check the web address
and try again.
Perhaps you were looking for:
3 search results for office provost academic administration apa statistics documents graduate statistics august baccalaureate degree by major august 2019 on campus degrees by major
These documents are located at CentralLink>Administration>Office of the Provost > Academic Affairs>Curriculum and Assessment>Assessment>Documents and Forms. 2., Total  Statistics by Campus o 1., The program review schedule can be viewed on the website for the Office of Academic Effectiveness.1 Requests for alterations in the schedule should be made by the dean to the vice provost for academic effectiveness., For example, the history major on the BS in Ed degree is reviewed independently of the history major on the BS and BA degrees., Culminating Conversation with Provost After the documents have been forwarded to the provost, the provost's office (774-7162) will schedule a meeting of the provost, vice provost, dean and graduate dean for graduate programs, and department or interdisciplinary council chair.
https://www.cmich.edu/docs/default-source/academic-affairs-division/office-of-the-provost/20160328_criterion4_complete_submission_0015905c3ab-0acf-489e-b246-c9e0582840bc.pdf?sfvrsn=f322e6ce_3
For example, the history major on the BS in Ed degree is reviewed independently of the history major on the BS and BA degrees., Culminating Conversation with Provost After the documents have been forwarded to the provost, the provost's office (774-7162) will schedule a meeting of the provost, vice provost, dean and graduate dean for graduate programs, and department or interdisciplinary council chair., (BS in Ed) to be deleted MDE 10/3/12 Industrial Safety Minor [Interdepartmental] (on- and off-campus) deleted deleted 10/3/12 MA in Industrial Management and Technology (MA) to be deleted Department of Physics 6/26/13 Physics Major (BA,BS) 6/26/13 Physics Major: Astronomy Concentration (BA,BS) 6/26/13 Physics Major (BS in Ed) 6/26/13 MS in Physics Department of Earth and Atmospheric Sciences 6/26/13 Meteorology Major (BS) Global Off-Campus Undergraduate Programs Campus 7/30/13 Administration Major (BS,BAA) Industrial Administration (off-campus) Organization Administration (off-campus) Building Code Administration (off-campus) deleted Guest Services Administration (off-campus) Service Sector Adminstration (off-campus) on hiatus Vehicle Engineering Design Technology Major (BS) (off-campus) AA 7/23/13 Honors Program College Review Complete Department Program Concentration/Option/Emphasis Specialized Accreditation Program Review Document CBA Department, Education Major (BA,BAA,BS) School Health Education Major (BS in Ed) MDE Substance Abuse Education: Prevention, Intervention, Treatment Minor (BA,BAA,BS) MA in Physical Education: Exercise Science School of Rehabilitation and Medical Sciences ARC-PA MS in Physician Assistant Program (MS) 2013 CGS Master of Science in Administration (MSA) 4/7/14 Acquisitions Administration (MSA) (on- and off-campus) 4/7/14 General Administration (MSA) (on- and off-campus) 4/7/14 Health Services Administration (MSA) (on- and off-campus) 4/7/14 Human Resources Administration (MSA) (on- and off-campus) 4/7/14 Information Resource Management (MSA) (on- and off-campus) 4/7/14 International Administration (MSA) (on- and off-campus) 4/7/14 Leadership (MSA) (on- and off-campus) on hiatus Long-Term Care Administration (MSA) (on- and off-campus) 4/7/14 Public Administration (MSA) (on- and off-campus) 4/7/14 Recreation and Park Administration (MSA) (on- and off-campus) 4/7/14 Research Administration, (MSA) (on- and off-campus) on hiatus 4/7/14 Sports Administration (MSA) (on- and off-campus) on hiatus Vehicle Design and Manufacturing Administration (MSA) (off-campus) CHSBS Department of Philosophy and Religion 4/22/15 Philosophy Major (BA,BS) 4/22/15 Ethics, Values, and Society Minor (BA,BAA,BS,BS in BA) Department of Sociology, Anthropology, and Social Work Anthropology Major (BA,BS) Sociology Major (BA,BS) Sociology Major: Social and Criminal Justice Concentration (BA,BS) Sociology Major: Youth Studies Concentration (BA,BS) on hiatus MA in Sociology (MA) on hiatus Global Justice Minor (BA,BS,BAA,BSW) Program Review 2013-2014 CST Department of Mathematics 8/25/15 Mathematics Major (BA,BS) 8/25/15 Mathematics Major: Applied Mathematics Concentration (BA,BS) 8/25/15 Mathematics Major: Pure Math Concentration (BA,BS) 8/25/15 Mathematics Major (BS in Ed) MDE Elementary Emphasis Secondary Emphasis 8/25/15 Statistics Major (BA,BS) 8.25/15 Actuarial Science Major
https://www.cmich.edu/docs/default-source/academic-affairs-division/office-of-the-provost/20160328_criterion3_complete_submission_00101df3c93-da6b-4a9b-84f5-733215a1d5b7.pdf?sfvrsn=57493d49_3