Sharon L. Heath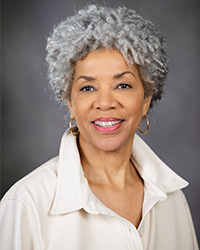 Retired Director of Customer Experience
Blue Cross and Blue Shield of Michigan

Email: heath2sl@cmich.edu
Term Expires: December 31, 2028
Board Committees:
Academic and Student Affairs Committee (chair)
Policy and Bylaws Committee
Trustees-Faculty Liaison Committee (chair)
Trustees-Student Liaison Committee
Sharon L. Heath was appointed to the Board of Trustees by Governor Gretchen Whitmer in March 2021 for an eight-year term expiring December 31, 2028. Prior to retiring in December 2020, Ms. Heath served as Director of Customer Experience at Blue Cross and Blue Shield of Michigan. In this role, she was responsible for leading efforts in support of improving HMO/PPO member satisfaction targets and enterprise-wide goals tied to delivering a high-valued customer experience. Key responsibilities included serving as champion across all product lines, directing and implementing change efforts and strategic projects tied to improving member experience, partnering with business areas on improvement initiatives across the organization and building a deep understanding of member experience through synthesis and analysis of research from stakeholders. Ms. Heath has a passion for focusing on and implementing solutions targeted to reduce challenges and enhance how members engage to get the most value from their health insurance.
Prior to serving in this role, her 35-year tenure at Blue Cross Blue Shield of Michigan included serving as director of Member Engagement & Satisfaction, Customer Service, Organizational Development & Joint Programs and Corporate Compliance. She also served in leadership roles focused on improving HMO statewide call center operations and performance. Ms. Heath also led initiatives focused on reducing issues impacting overall servicing, developing reporting and tracking systems, redesigning and automating process improvements, creating member level educational documents, implementing multiple HMO-CEO workplace change strategies, and successfully managing site visits from accreditation and regulatory agencies.
Ms. Heath holds a BA from Madonna University and an MS in Health Services Administration from Central Michigan University. She enjoys reading, traveling and spending time with family.