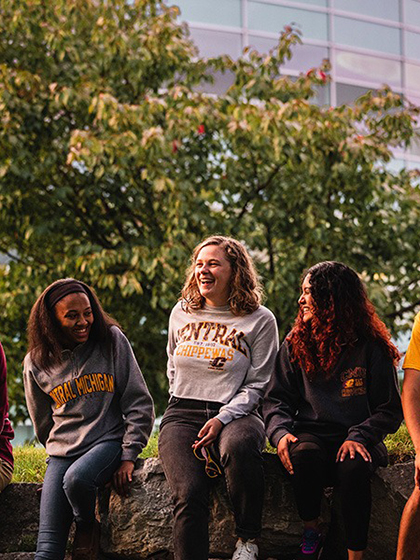 Health & Well-Being
Healthy minds, people, and community. Well-being includes personal physical health, mental health and connection to a safe campus where all students can succeed.
CMU COVID-19 Dashboard
Central Michigan University actively updates plans and protocols to ensure best practices in coordination with local, state and federal health officials.
Go To COVID-19 Dashboard
We take a 360° view of health and well-being
Student of concern
Any student displaying behaviors that may interfere with their ability to be successful or disrupts the learning of others.
Bias or Hate Incident

Includes slurs, degrading language, epithets, graffiti, symbols, assault, microagressions, and harassment
Sexual and Gender-Based Misconduct

CMU's Sexual and Gender-Based Misconduct Policy prohibits dating violence, domestic violence, and interpersonal violence, sexual assault, sexual harassment, sexual exploitation, stalking, and retaliation.​​​

Division of Student Affairs
Ronan Hall 220 | (989) 774-3346 | studentaffairs@cmich.edu