New Student Orientation Resources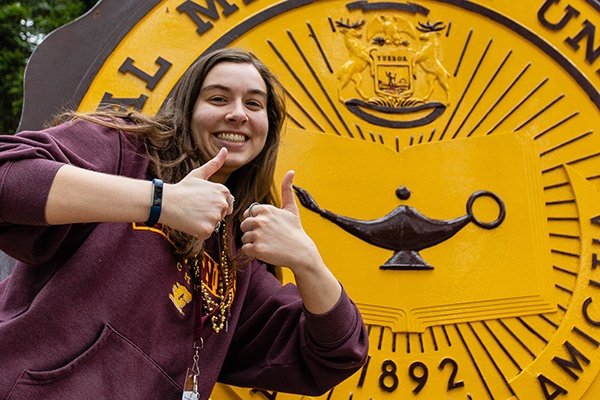 Online resources and publications
As a new student at Central Michigan University, you will likely have a lot of questions. That's where we come in! We have many online resources available to you 24/7 to answer the questions you may have. And if not, feel free to connect with us for more information!

The New Student Orientation Handbook for 2023-2024 is coming soon!
Central Success 101
5 lessons for every new student
As you begin your #LifeAtCentral, these five lessons will introduce you to many of the resources and opportunities available to you. We encourage you to connect with our campus partners highlighted here for additional assistance and support.
If you need a refresher on the Central Success 101 lessons, click on the New Student Orientation Handbook link above and review pages 19 and 20.