Program Overview
Building healthy adults starts with building healthy children. As a child development major at CMU, you'll help youth create a foundation for lifelong success. Whether you want to work with people from infancy through early adulthood, advocate for the rights of children, become a social worker or counselor, or work with youth in various family and community settings, this program is your foundation for a career lifting others toward successful futures.
Why This Program & What You'll Learn
When you were growing up, do you remember an adult who showed you how to be resilient? Who gave you the confidence to be your best — and, most of all, be yourself?
With our child development major, you'll learn to be that person.
You'll examine the long-range effects of growth and development from birth through early adulthood. By the time you graduate, you'll get hands-on experiences that will prepare you for a fulfilling career. In the past, our students have completed internships at government agencies, safe houses, youth centers, and more.
Classes cover such interdisciplinary topics such as:
Family and parent-child relationships.
Infant, early childhood, middle childhood, and adolescent/early adulthood development.
Culture and the impact of oppression.
Mental health.
Risk and resilience.
Program Highlights
As a student in the child development program, you will:
Observe children at CMU's Child Development and Learning Laboratory, where you'll experience a model preschool.
We have collaborated with over 650 community organizations across the U.S. and abroad to provide internship experiences to more than 800 child development majors.
Have the chance to study abroad, so you can build new perspectives on child development in different cultures.
Gain networking, service, and professional development opportunities through student organizations such as the Child Life Student Association, Connections that Count, and the Family Relations Council.
Careers & Outcomes
CMU's child development program will prepare you to go to work right after graduation, in child protective services or after-school programs; you could also pursue further training, which could open the door to social work, speech therapy, family/child law, advocacy, or counseling.
| Career | Projected Salary |
| --- | --- |
| Youth Counselor/Worker | $30,796 |
| Case Worker | $50,390 |
| Family/School/General Social Worker | $50,357 |
| Nanny/Babysitter | $27,490 |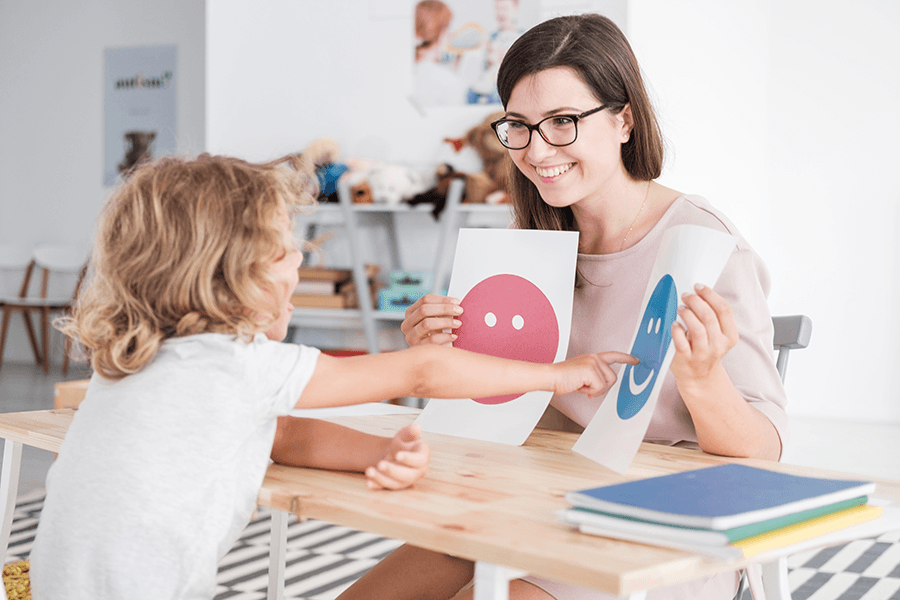 What about the children?
Dr. Cheryl Geisthardt and CMU senior Carly Jenkins have been researching the effects COVID-19 has on children in hospitals and how child life specialists can help them.