Program Overview
The only way to learn how to sell is by selling. Our professional sales program gives you the hands-on experience you'll need to be successful from your first day on the job.
Why This Program & What You'll Learn
More people earn over $100,000 annually in sales than any other profession. And, when looking at the most common first job of successful CEOs, they got their start in business development or sales. As a student in our Professional Sales program, you'll learn real-world techniques through our modern curriculum, sales competitions, and events with sales professionals.
You'll access exclusive training opportunities through Central Michigan University's partnership with Carew International, one of the top sales training firms in the US.
As a sales student, you'll build lifelong skills you can draw on in many professions. You'll build strong business acumen, sharpen your creative and strategic thinking skills, enhance your presentation and communication skills, and learn how to forge lasting, mutually beneficial relationships. Your classes will teach you personal selling skills, advanced negotiation skills, consulting skills with real clients, and how to understand buyer behavior. In addition, you'll complete an internship that will give you even more experience.
If you minor in Professional Sales, you'll gain many of these same skills, which you'll transfer into your other classes—and beyond. Regardless of their job title, everybody sells.
Program Highlights
As a Professional Sales student, you will:
Meet recruiters and interact with industry professionals regularly through your coursework and networking events so you can figure out which sales role fits best for you.
Join a nationally-recognized program. The Sales Education Foundation has ranked CMU among the Top Sales Programs for the past eight years.
Be invited to participate in sales competitions. Whether you choose the on-campus CMU Sales Challenge or to travel to a national competition, we consistently bring home the hardware.
Excel on a national stage. CMU students have won the Pi Sigma Epsilon Pro-Am Sell-A-Thon six of the last eight years, and we've recently earned Top 10 finishes at the National Collegiate Sales Competition, University of Toledo's Invitational Sales Competition, and AT&T's National Sales Competition.
Careers & Outcomes
Discover the exciting world of sales and where this can take you in your career.
| Career | Projected Salary |
| --- | --- |
| Sales & Marketing Manager | $127,490 |
| Business Development Manager | $75,408 |
| Sales Consultant | $54,984 |
| Email Marketing Specialist | $46,877 |
| E-Commerce Manager | $127,490 |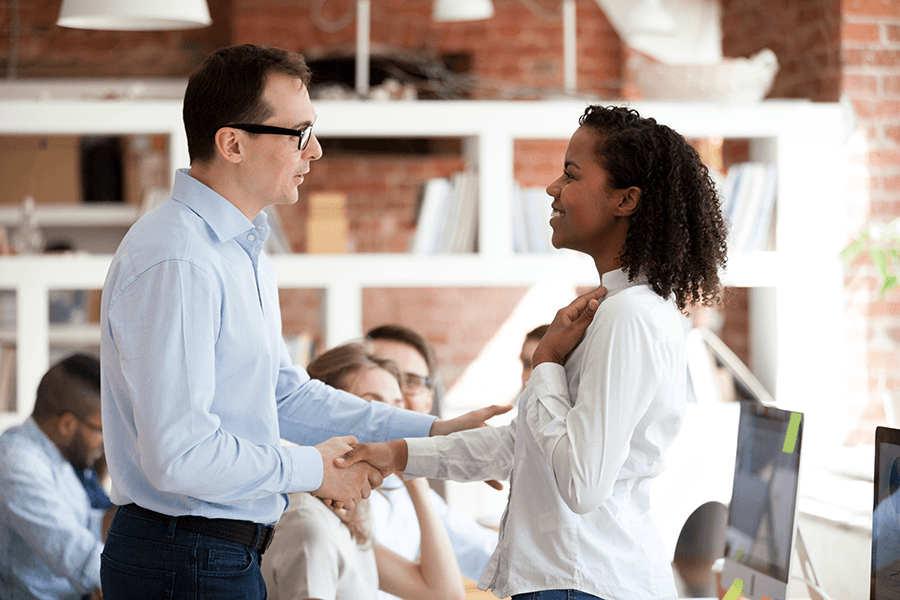 Pick up the phone!
You don't learn how to close a deal by reading a textbook—you learn by doing it. In Marketing 340, Personal Selling, classes have worked with real companies like State Farm Insurance to pick up the phone and dial real customers.
Challenge yourself!
Each spring at the CMU Sales Challenge, you'll get a full day of networking, mentoring, and learning from salespeople. You'll also get to show off your sales skills when you compete with your peers in a variety of competitive events.