Program Overview
Develop analytical skills that help you explain the world. Our program gives you the tools necessary to excel in our competitive technological society. Prepare for a successful career as a problem-solver in nearly any industry you'd like.
Why This Program & What You'll Learn
Whether you plan to pursue a career as a mathematician or want to bring your in-demand skills to another role, a math degree from CMU will help you stand out in the job market.
Here, you'll work closely with award-winning faculty committed to mentorship. You'll apply the equations and theories you've learned to your own research. You could even get published—our undergraduate work has appeared in prestigious journals such as the International Journal of Pure and Applied Mathematics.
You'll join a close-knit community of analytical thinkers and problem solvers. And you'll graduate with the tools you need to fully participate in a technological society and a competitive world.
Program Highlights
As a mathematics student at CMU, you can:
Get your work published in peer-reviewed journals.
Meet some of the world's best mathematical thinkers at our annual Fleming Lecture Series.
Get free tutoring at our Mathematics Assistance Centers.
Get help funding your education with 11 different scholarships available for mathematics students.
Make connections and Fire Up your experience at CMU by joining Kappa Mu Epsilon, a specialized honor society in mathematics whose goal is to promote interest in mathematics among undergraduate college students.
Careers & Outcomes
A degree in mathematicians prepares you for a fulfilling career in government, in private science and engineering research companies, and beyond. It's also good preparation for graduate school and professional programs in medicine, business, or law.
| Career | Projected Salary |
| --- | --- |
| Senior Data Scientist | $124,188 |
| Data Scientist | $112,606 |
| Financial Quantitative Analyst | $99,596 |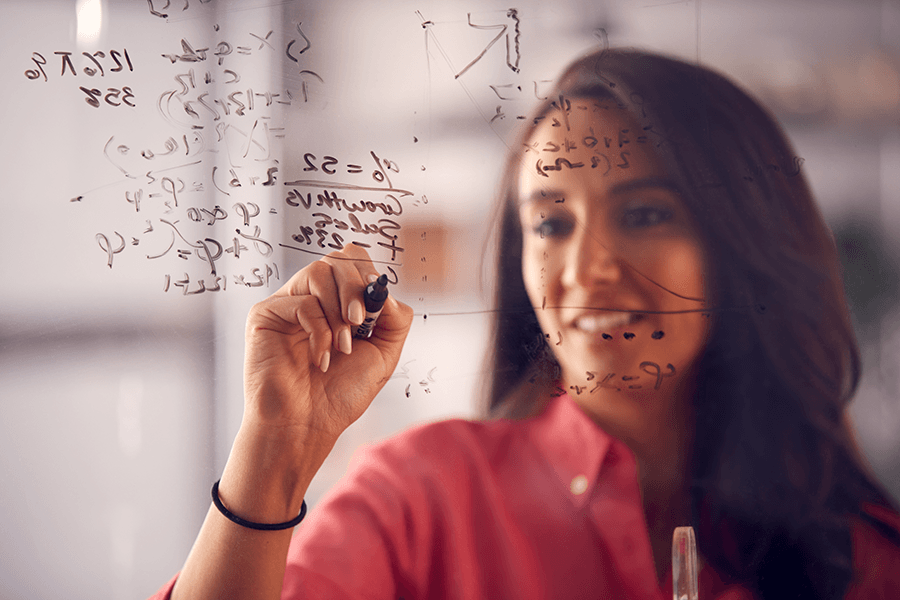 Math Student Wins Goldwater Scholarship
Austin Konkel is CMU's third student to win the prestigious award.