Program Overview
Make a difference. Integrate policy, management, and science to create sustainable solutions to 21st Century issues. This minor is designed to enhance an array of majors across the social and natural sciences, business, education and health professions.
Program Snapshot
Program Type:
Full-Time, Part-Time
Program Length:
1-2 years
Why This Program & What You'll Learn
In an age of environmental uncertainty, sustainable policies have become more relevant than ever. Our sustainability and environmental policy minor gives you powerful insights into some of today's most pressing problems and prepares you to tackle them.
You'll learn about the meaning of sustainability and how it affects the economy. You'll study the science behind climate change and natural resource issues. And you'll prepare for an exciting career in sustainability, environmental management or environmental policy.
Note that the program is revised for Fall 2023. Contact the Department of Geography and Environmental Studies for more information.
Program Highlights
As a sustainability and environmental policy student, you'll:
Gain the skills to think critically about sustainability issues from environmental, social, and economic issues.
Apply research methods from diverse disciplines to the solution of real-world environmental problems.
Evaluate and integrate scientific and social data and multiple perspectives to examine contemporary environmental sustainability problems.
Students will engage in collaborative problem solving to create sustainable solutions.
Prepare for further education or a career in environmental and sustainability policy.
Careers & Outcomes
A minor in sustainability and environmental policy is excellent preparation for careers in environmental science, environmental justice and environmental policy at the local or federal level. Your problem-solving and critical thinking skills will make you a valuable asset to any employer.
| Career | Projected Salary |
| --- | --- |
| Sustainability Specialist | $74,528 |
| Alternative Energy Manager | $72,418 |
| Research Scientist | $74,342 |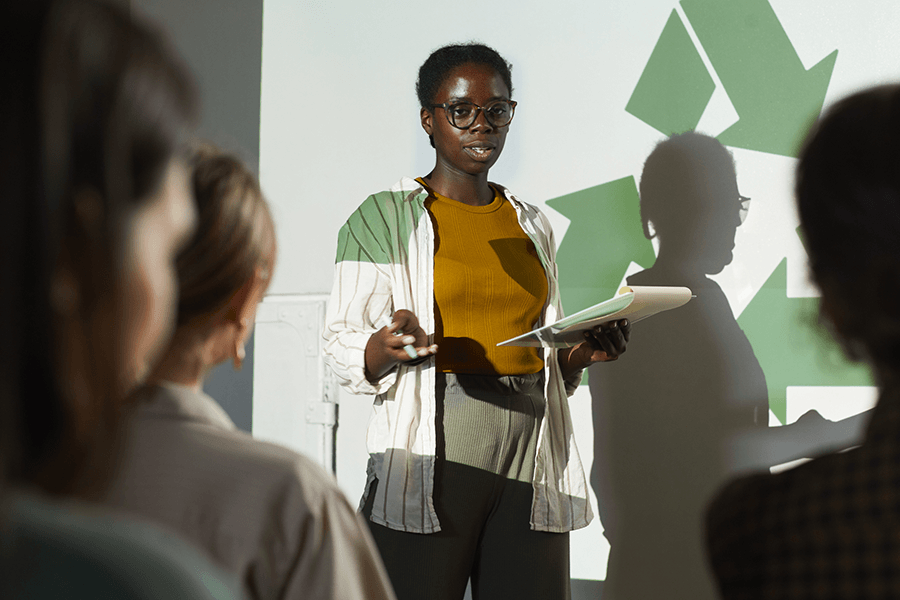 CMU is No.1 in sustainability
U.S. EPA honors CMU as 2019 WasteWise College/University Partner of the Year.