Family Medicine Residents
Our Family Medicine Residents take an active role in the interview process and selection of incoming residency class. They advocate for patients and access to quality care. The residents experience a multicultural environment and diverse backgrounds while supporting each other's wellness.
Ileana Daly, MD

Medical School: Escuela Autonoma de Ciencias Medicas de Centro America
Professional Career Interests: Establish my own private practice
Personal Hobbies/Interests: Traveling and exploring Michigan with my husband, reading, drinking tea, taking our cute Yorkie for long walks, and entertaining friends and family
Favorite Things to do around Michigan: Hiking, kayaking, admiring the colorful autumn leaves while enjoying warm apple cider and cider donuts, and overall living the Michigan "Lake Life"
Daniel Elieff, MD

Medical School: American University of the Caribbean School of Medicine
Professional Career Interests: Rural Outpatient Family Medicine
Why did you choose CMU: I was born and raised in the Midwest and plan to stay and practice in the Midwest. Therefore I was searching for a program that could offer both the training I need for my future as well as a region that offered the out of work activities I enjoy. What drew me to CMU even more was the supportive staff, attending physicians and residents. I knew immediately that I wanted to be part of the CMU team. Residency was never intended to be easy, but with the right team you can have a much more enjoyable training. This is my team!
Personal Hobbies/Interests: Waterskiing, wakeboarding, fishing, camping, exercise and hopefully soon… sailing!
Favorite Things to do around Michigan: Explore. I am originally from the land of 10,000 lakes, so I have always enjoyed being on or near the water. Michigan is surrounded by Great Lakes that offer an unlimited number of water sports. recreational activities and opportunities to explore. I look very much forward to adventure further north to experience some of the states prized destinations, parks and shorelines
James Parkkonen, MD

Medical School: Michigan State University College of Human Medicine
Professional Career Interests: Hospital medicine, urgent care/emergency medicine, academic medicine
Personal Hobbies/Interests: Tennis, breweries, sitcoms, cats, antique stores, basketball, video games
Favorite Things to do around Michigan: Summers are not soul-crushingly hot, and winters are comparatively mild in this region. There are many excellent breweries in Michigan. The Great Lakes are beautiful from the beach or while boating. Saginaw is centrally-located with easy access to Grand Rapids, Detroit, or Chicago
Isaac Prows, DO

Medical School: Liberty University College of Osteopathic Medicine
Professional Career Interests: Working as a hospitalist
Personal Hobbies/Interests: Cooking great food, listening to great music, and hanging with my family and friends
Favorite Things to do around Michigan: The lakes! We try to get to the lakes whenever we can. Summer here is phenomenal, and there is so much to explore
Nivin Qudeimat, MD

Medical School: Ross University
Professional Career Interests: I love outpatient family medicine with a special interest in minor gynecological, surgical, and dermatological office procedures
Personal Hobbies/Interests: Dancing, baking, cooking, reading, traveling, playing guitar, makeup artistry, and collecting shoes
Favorite Things to do around Michigan: I love exploring new places, restaurants and enjoying the outdoors and salt-free water
Susanna Zurecka, MD

Medical School: Medical University of Warsaw
Professional Career Interests: Outpatient endocrinology, including thyroid and parathyroid diseases, calcium and phosphate metabolic bone disorders including osteoporosis
Personal Hobbies/Interests: Yoga, biking, running, stand-up comedy, and dark humor
Favorite Things to do around Michigan: Touring all of Michigan's amazing breweries and kayaking on the many lakes
Marcello Caso, MD

Medical School: Central Michigan University College of Medicine
Professional Career Interests: Joining my wife at Kaiser Permanente
Personal Hobbies/Interests: Music, spending time with my kids
Favorite Things to do around Michigan: I'm still exploring Michigan!
Audrey Coates, MD

Medical School: Central Michigan University College of Medicine
Professional Career Interests: Contraception and full-spectrum, gender and sexuality affirming reproductive care
Personal Hobbies/Interests: Rock climbing, aerial gymnastics, jewelry making, Star Trek, fighting the patriarchy
Favorite Things to do around Michigan: Driving to Detroit to shop at Trader Joe's and get Thai food, hunting Pokémon in Dow Gardens in Midland
Manasa Gudur, MD

Medical School: American University of Antigua
Professional Career Interests: Urgent care or opening own practice
Personal Hobbies/Interests: Camping and white-water rafting, cooking, watching Indian movies and tv shows
Favorite Things to do around Michigan: Trying new restaurants with my co-residents
Faizan Memon, MD

Medical School: Ross University School of Medicine
Professional Career Interests: Medical interests include a mix of inpatient and outpatient exposure
Personal Hobbies/Interests: Trivia nights, hiking, and spending time with my fellow residents
Favorite Things to do around Michigan: My favorite thing to do around Michigan is exploring. My fellow residents and I enjoy sightseeing, learning about history, and trying new restaurants in the area
Fermin Rankin, MD

Medical School: Ross University School of Medicine
Professional Career Interests: I'm interested in serving the underserved in medicine. Working in populations that have historically had limited or no access to quality care is important. The plan is to use my MBA and MS in health care and my soon to be finished MPH to create a pathway to improve access to care
Personal Hobbies/Interests: Spending time with my family is first and foremost. When it comes to activities, our favorites include camping, fishing, hiking, and just lounging by an outdoor fire
Favorite Things to do around Michigan: There are many public recreation areas with many natural trails. We will see how this goes in the winter
Nathan Razbannia, MD

Medical School: St. George's University of Medicine
Professional Career Interests: My professional career interest is to be an outpatient physician that can manage adults with multiple comorbidities and incorporate basic women's health into my practice
Personal Hobbies/Interests: Hiking, cooking, piano, snowboarding, craft beers, politics enthusiast
Favorite Things to do around Michigan: Hiking! I love the state parks. Detroit is fun to visit. I want to go to Grand Rapids, Ann Arbor, and Traverse City
Christopher Robertz, MD

Medical School: American University of the Caribbean School of Medicine
Professional Career Interests: I would like to open a primary care office and participate in international medical opportunities
Personal Hobbies/Interests: Spending time with family and friends
Favorite Things to do around Michigan: I like spending time with my family in the woods, at the beach, and on the lakes of northwest lower Michigan
William Yuen, MD

Medical School: America University of Antigua College of Medicine
Professional Career Interests: Full spectrum of family medicine, academic medicine, pediatrics, geriatrics, preventative medicine
Personal Hobbies/Interests: Disney, Pixar, puppies, astrology, Broadway musicals, national parks, hiking
Favorite Things to do around Michigan: Hiking in the county and state parks, a relaxing day by the Great Lakes, experiencing different restaurants and going on small get-aways with my co-residents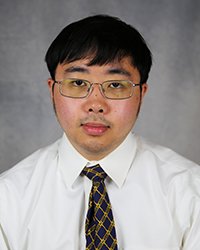 Raymond Chung, MD

Medical School: Wayne State University
Professional Career Interests: Street medicine, addiction medicine, urgent care/rural emergency medicine, global health
Why did you choose CMU: The faculty has really stood out to me. They are really resident oriented and thus they have been able to collect a wonderful group of residents that I have had the privilege of calling my seniors and colleagues. There is a real focus on didactics and community health.
Personal Hobbies/Interests: Baking, traveling, ancient history, shooting sports, video games
Favorite Things to do around Michigan: Enjoy heading down to Ann Arbor and Detroit for the restaurant scene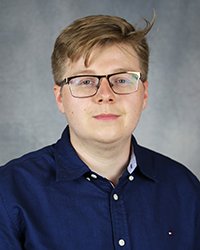 Michael Dusza, MD

Medical School: Jagiellonian University, Poland
Professional Career Interests: Hospitalist/Fellowship
Why did you choose CMU: The faculty has really stood out to me. They are really resident oriented and thus they have been able to collect a wonderful group of residents that I have had the privilege of calling my seniors and colleagues. There is a real focus on didactics and community health.
Personal Hobbies/Interests: Travel the world, explore natural wonder of Michigan and photograph it
Favorite Things to do around Michigan: Nature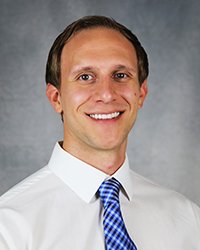 Steven Hale, MD

Medical School: Ross University
Professional Career Interests: Sports medicine, urgent care, academic medicine
Why did you choose CMU: I chose CMU because of their supporting staff and friendly attendings that really care about your success
Personal Hobbies/Interests: Working out, basketball, volleyball, board games, outdoor activities, singing, edm, the list goes on
Favorite Things to do around Michigan: Outdoor BBQ and games with friends during the perfect Michigan summers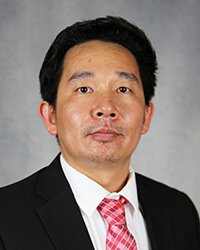 Cuong La, MD

Medical School: Guadalajara
Professional Career Interests: Full spectrum family medicine and community/outpatient medicine with a strong focus on underserved and marginalized populations. Establishing my own practice
Why did you choose CMU: I chose CMU because of its strong emphasis on diversity and the delivery of compassionate care. Additionally, CMU offers an incredibly robust simulation facility to complement an outstanding training program.
Personal Hobbies/Interests: Spending time with family and friends, building computers, working on my car, cooking, and traveling
Favorite Things to do around Michigan: Exploring what Michigan has to offer and looking forward to enjoying all the seasons for the first time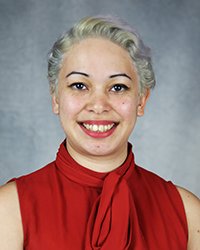 Elizabeth McIntyre, MD

Medical School: Indiana University
Professional Career Interests: Mental health, social determinants of health, LGBTQ+ care
Why did you choose CMU: The CMU family medicine impressed me with how friendly, genuine, and down to earth every faculty member and resident was. I wanted to be in a place that embodied that "midwestern hospitality". I also wanted to be a part of MIDOCS, which allows me to spend residency and afterwards caring for underserved patients
Personal Hobbies/Interests: My cats, hiking, sewing clothes
Favorite Things to do around Michigan: I am new to Michigan so I don't have a lot of favorite spots yet! I enjoy Bay City state park for the beach and birdwatching. Park Asia is a great Chinese restaurant. I also enjoy thrifting at the Goodwill and Salvation Army in Saginaw
Mohammed Aamir Saiyed, MD

Medical School: AUC
Professional Career Interests: Full spectrum FM, Sports Medicine, Healthcare Leadership and Management, POCUS, Preventative and Holistic Medicine, Non-operative Orthopedics and Musculoskeletal Medicine
Why did you choose CMU: CMU FM offered a robust curriculum, innovative mindset, university program in a community setting, and diverse patient population. In addition, there was a friendly, respectful, and family atmosphere amongst the residents and faculty. Finally, being from Toronto (Canada), Saginaw is relatively close to home and that was a very important factor
Personal Hobbies/Interests: Traveling, Sports (Basketball, Soccer (Football), and Cricket). Interested in learning horseback riding
Favorite Things to do around Michigan: I have heard great things about the Great Lakes Region and the UP so will definitely explore that more. I have been to Detroit and the middle eastern food in Dearborn is amazing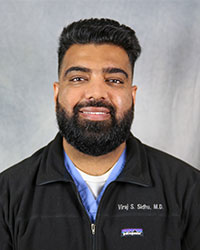 Viraj Sidhu, MD

Medical School: American University of Antigua
Professional Career Interests: Pain Medicine and outpatient family practice
Why did you choose CMU: I chose CMU family medicine because it is backed by an academic institution which ensures it is both clinically driven but also focus on continued protected learning time. Plus, everyone is willing to go the extra mile to answer any and all questions which helps provide for a conducive learning environment. CMU also resides in a unique location as a referral center for the area which provides for a wider breadth of learning
Personal Hobbies/Interests: Traveling with my wife, watching and playing cricket, listening to Punjabi/Hindi music, tutoring medical students for USMLEs, spending time with my family and friends
Favorite Things to do around Michigan: Exploring different state parks and lakes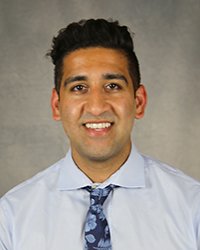 Rajvinder Singh, MD

Medical School: Ross University
Professional Career Interests: Particular interests that I have are academic hospitalist and maybe transitioning to direct primary care
Why did you choose CMU: I chose CMU family medicine because it is backed by an academic institution which ensures it is both clinically driven but also focus on continued protected learning time. Plus, everyone is willing to go the extra mile to answer any and all questions which helps provide for a conducive learning environment. CMU also resides in a unique location as a referral center for the area which provides for a wider breadth of learning
Personal Hobbies/Interests: Spending valuable time with my wife and golden retriever. Particular activities that I enjoy are photography, trying new food/restaurants , traveling, listening to audiobooks and podcasts, catching up on a tv shows or movies
Favorite Things to do around Michigan: Michigan has numerous places to check out from beaches to hiking through state and national parks. My wife and I have explored places from Traverse City to East Lansing (Go Green) with each place providing it's own unique opportunity to explore