Revisions to Title IX regulations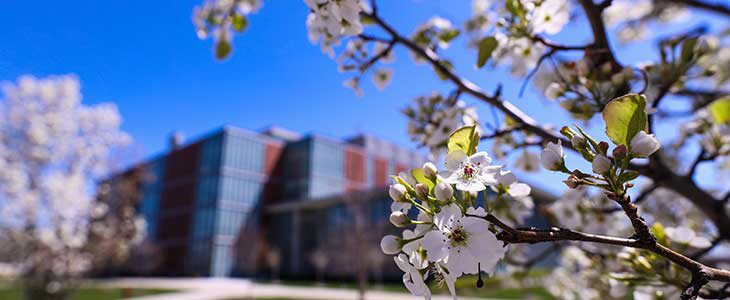 Last week, the U.S. Department of Education released new Title IX regulations governing campus sexual assault. These regulations carry the force of law: Colleges and universities that receive federal funding will be required to comply by Aug. 14.
Nationwide, many individuals have raised concerns about what these changes might mean for the way sexual misconduct is defined, reported and investigated. It is especially difficult for universities to anticipate what these changes will mean for our campus community in the midst of the COVID-19 pandemic; we remain laser-focused on keeping our students, faculty and staff safe and healthy as we consider plans for the year ahead.
The new rules document is more than 2,000 pages long. The changes outlined are significantly different from the regulations initially proposed in November 2018 which, at the time, represented a significant change to existing Title IX regulations. Key university leaders, including our Title IX coordinator and associate general counsel, are carefully reviewing the document now.
While we will need time to examine and process the lengthy document, I want to share a few thoughts with you about what these regulations may mean for Central Michigan University.
First, know that I remain committed to maintaining our culture of education, prevention and support for everyone impacted by sexual misconduct — that will not change. They are vital to the character of our university, and we will always make institutional decisions in line with our mission, vision and core values. I am extremely proud of CMU's long history of leadership in its Title IX efforts, not only in the areas of education and support, but also in our robust sexual misconduct policy. As you know, we take sexual misconduct very seriously: At CMU, all forms of sexual misconduct are unacceptable.
Next, it's important to remember that while some processes and procedures may be required to change under the new regulations, the way we treat people will not. We have always taken a people-first approach to the reporting and investigation of sexual misconduct allegations. We will continue to support our students, faculty and staff, offering them resources and tools to assist them as they make choices most appropriate for their individual needs. Our core values guide us to treat every person with dignity, respect and compassion — and we will continue to do so.
The regulations were released May 6 and are set to take effect in mid-August. I strongly suspect these new regulations will be subject to several legal challenges; several groups have already announced intentions to file suit against the U.S. Department of Education. We will closely monitor the situation and keep you informed of any updates.
In the meantime, we will review these regulations and what they require of us; I will inform you when we reach final decisions. Know that, regardless of changes in federal rules and regulations, we will remain the compassionate, supportive and caring campus we have always been.
Blog:
Presidential Perspectives
posted | Last Modified: | Author:
by by Bob Davies, CMU President
| Categories:
President's Office