New health and safety plans for fall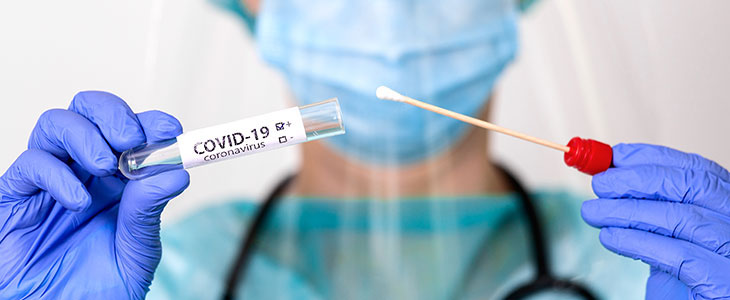 Last week, the first groups of students began returning to our campus, and in the weeks ahead, we will see thousands more coming for IMPACT, Leadership Safari and Residence Life move-in. Before we know it, classes will begin for the 2021-22 academic year.
It is going to be an exciting semester at CMU, yet it comes at a strange time in our region and our country. Rising numbers of new COVID-19 cases, brought on by the more contagious delta variant, have many people feeling concerned, and I know some of you may feel anxious about the semester ahead.
I want to assure you that we are taking precautions, just as we did last year, to keep our community as safe as possible. Beginning with the start of the fall semester, CMU will implement a new plan — Protect yourself. Protect others. — to safeguard our campus and community from COVID-19. Under this new plan, every member of our community will have the choice to vaccinate or to participate in weekly COVID-19 testing.
Vaccination or testing, combined with the continued use of
masks indoors for all individuals in certain areas
, will help us prevent the spread of COVID-19 within our campus and community. This plan is designed to allow everyone to exercise choice while practicing social responsibility — a core value at CMU.
Your choice: Vaccinate or get tested weekly
While we encourage everyone to be vaccinated — and will continue to offer education and access to free vaccines — we support options for how our students, faculty and staff protect themselves and others this year: vaccination or weekly COVID-19 testing.
Students, faculty and staff who choose to be vaccinated will use the CMU Healthscreen smartphone app or website to complete a voluntary attestation form and upload their vaccination card, which allows them to opt out of weekly COVID-19 tests. Once the app and website are ready to be used for this program, we will let you know.
Individuals who choose not to be vaccinated, or who choose not to complete the voluntary attestation form, will be required to complete weekly COVID-19 tests.
Learn more about vaccine attestation and testing, including how to schedule appointments for tests and vaccines starting next week, on the "Protect yourself. Protect others." webpage.
Why this option instead of a vaccine mandate
In the past week, we have had many calls to require all students, faculty and staff to be vaccinated in order to come to CMU. We also have received many calls asking the opposite, begging us not to mandate vaccination.
Vaccination is a complicated choice for many individuals. While science supports the safety and efficacy of vaccines, there are many groups of people who still feel uncertain about getting the shot. Their reasons may be cultural, religious, political or based on personal history or experience.
If we want CMU to be an inclusive place, we must make room to accommodate a wide range of perspectives. And, as an institution of higher education, we must be a place where those differences of opinion can be expressed and respected. It is our job as educators to facilitate access to information and then to create space for individuals to consider it, discuss it, debate it and make choices about it — that is the very foundation of critical thinking and problem solving.
Instead of forcing vaccination, we instead are offering individuals options to keep themselves and others safe. Everyone can choose to be vaccinated or to complete weekly tests, and we all will wear masks indoors,
as outlined in our guidelines
.
How CMU makes decisions
As we have done throughout this pandemic, we are closely monitoring virus trends, current recommendations from health care experts, guidance from state and local leaders, and best practices among large organizations and institutions of higher education. We also consider the input of our university stakeholders.
Many of our students, faculty, staff, alumni and supporters have reached out to me, and to other members of administration, with their suggestions and feedback. We carefully consider those perspectives, which represent a wide range of opinions about vaccination, masks and more. I want to extend special gratitude and appreciation to our Academic Senate and Faculty Association members, as well as the leadership of other employee unions and representative groups, for their candor and suggestions regarding vaccination and testing.
When I meet with senior leaders to make decisions about our plans and policies, we make choices based on the best information and input available. As new information becomes available, we update and adapt those plans. At all times, however, our priority remains the same: the health and safety of our university community.
This continues to be an incredibly fluid environment, and we are taking everything into consideration as we make these critically important decisions. As the environment changes, we will adapt our practices and efforts to meet the new challenges.
We lift each other up
At CMU, we take pride in the ways we show respect and compassion for our friends and colleagues. Taking simple steps to protect others is part of who we are as a community — it is how we show that we care.
Please join me in making this a safe and successful year for our entire university community. If you are not yet vaccinated and wish to be, you can find a vaccine near you using the
VaccineFinder online
or by scheduling an appointment with
CMU Health
.
This message was sent via email to all CMU students, faculty and staff Aug. 19.
Blog:
Presidential Perspectives
posted | Last Modified: | Author:
by Bob Davies, CMU President
| Categories:
President's Office