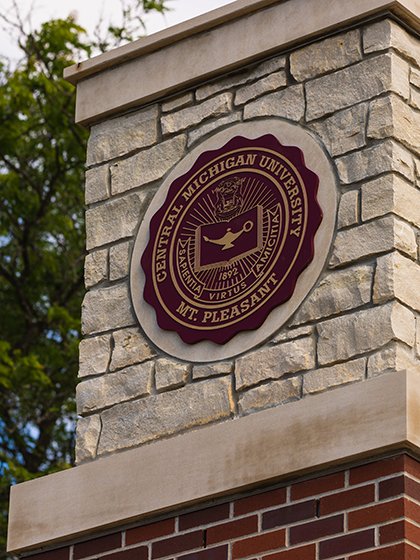 The Academic Senate serves as the primary legislative body for the enactment of policies and procedures related to academic matters at Central Michigan University. The Academic Senate is a proud supporter of the academic community, upholding the University's mission statement and core values through strong academic policies and practices leading to quality programs.
CMU's Academic Senate website is the central repository for information related to academic policies, procedures, and practices critical to CMU's academic community.
Through the coordinated efforts of the College Curricular Committees, Senate Review Committees, and the Academic Senate, the curricular process at CMU moves forward with integrity, excellence, and innovation.
Information pertaining to policies and procedures, meetings, committees and councils, curriculum, master course syllabi, and more can be found on the Academic Senate website.
Academic Senate main contacts
Tracy Davis
Academic Senate Chairperson
Park Library 400
(989)774-3350
davis5t@cmich.edu

Laura McGuire
Editor, University Bulletin and Curriculum Minutes
Park Library 413Q
989) 774-1590
mcgui1lg@cmich.edu
Kristi Wood
Associate Director, Curricular Process & Systems
Park 413N
(989)774-3784
wood1kl@cmich.edu

Lilah Galvin
Academic Senate Office Executive Secretary
Park Library 400
(989)774-3350
acadsen@cmich.edu

Mike Carson
Director, Curriculum & Assessment
Park Library 413M
(989) 774-7714
carso1ma@cmich.edu
Visit the Academic Senate website (CMICH Login Required)