Program Overview
As an Industrial Engineering Technology major, you'll graduate with the technical and managerial skills necessary to develop, implement and improve integrated systems that include people, materials, information, equipment, and energy. You'll be ready for careers in system design, integration, manufacturing and management.
Why This Program & What You'll Learn
Are you creative, tech-savvy and inspired to help industries achieve efficiency and profitable productivity? Majoring in industrial engineering technology will give you the technical and managerial chops that today's fast-paced industrial sectors need.
You'll have hands-on experience developing, implementing and improving integrated systems. You'll analyze processes, materials, information, equipment and energy. You can use these exceptional talents to take on roles in the design, installation, testing, evaluation, technical sales or maintenance of engineering systems.
Accredited by the Engineering Technology Accreditation Commission of ABET, https://www.abet.org, under the General Criteria and the Program Criteria for Industrial Engineering Technology and Similarly Named Programs.
Program Highlights
As a student in our industrial engineering technology program, you'll:
Gain access to CMU's state-of-the-art labs for computer-aided design and manufacturing, electronics, robotics and manufacturing systems.
Have professional experience through internships with laboratories and other Michigan industries.
Set yourself up for success with innovative classroom and applied laboratory experiences that will help you compete well in the global job market.
Careers & Outcomes
Our graduates gain the knowledge and skills to solve problems and innovate. You'll have opportunities in exciting careers in the design, installation, testing, evaluation, technical sales or maintenance of engineering systems.
| Career | Projected Salary |
| --- | --- |
| Manufacturing Production Supervisor | $54,235 |
| Production Supervisor | $48,381 |
| Industrial/Mechanical Engineering Technician | $39,064 |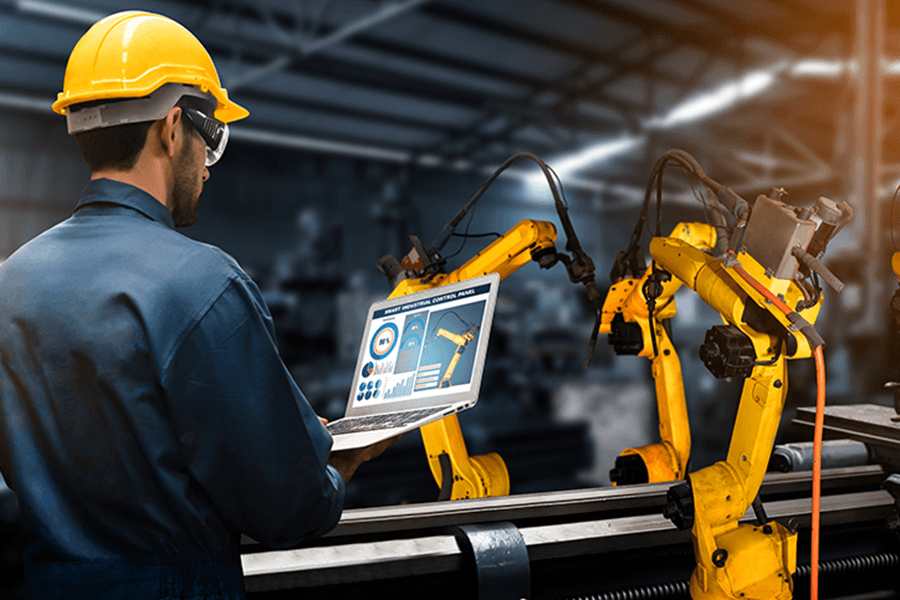 CMU Formula Racing Team
Formula SAE is a student design series organized by SAE International (Society of Automotive Engineers). The concept behind Formula SAE is that a fictional manufacturing company has contracted a design team to develop a miniature style Formula 1 race car.
Team Baja
Baja SAE is a collegiate design series organized by the Society of Automotive Engineers that challenges students to engineer, fabricate, and race developmental single passenger off-road vehicles. The Baja SAE Team is a real-world manufacturing project that teaches students not only skills in the realm of engineering and technology, but business skills such as logistics and marketing as well.