Stories of Community Engagement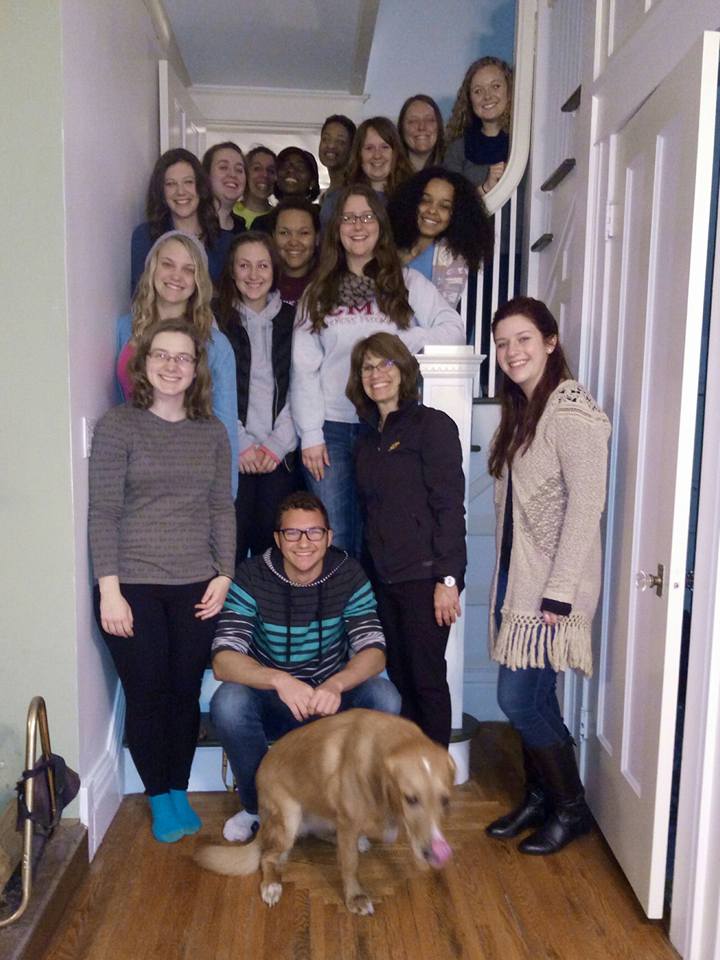 The Office of Community Engagement would like to recognize the 2018-2019 recipient of the inaugural President's Award for Faculty Excellence in Community Engagement - Dr. Shelly Schaefer Hinck.
Dr. Hinck has engaged undergraduate and graduate students in the process of service, learning, and the scholarship of community engagement since 1996 with the goal of creating a more informed citizenry through assisting others. To cultivate a more informed citizenry and a public more receptive to reimagining current public policy, Dr. Hinck uses service-learning and community engagement to create space for both compassion and rationality in a politically-contested learning environment. Service-learning holds the possibility of transforming previously-held positions, offering a promising educational strategy for social change. Working with four different facilities in Michigan and one in Kansas, she has involved more than 315 students to serve more than 307 inmates over the course of 12 different graduate/undergraduate classes. Working creatively around the constraints imposed by teaching in a correctional facility, she responds to the communication skills and training needs of the inmates at each facility.
In Spring 2016, Dr. Hinck brought 15 students to work with the Saginaw Correctional Facility (SCF) Mentors program on communication skills. When the course was offered in Spring 2017, Dr. Hinck's class focused on conflict skills for the prison population of "lifers," who are often a low priority for programming. However, these individuals have come to terms with their situation and seek every opportunity to mentor younger inmates so that they do not return to society to reoffend and end up with long-term prison sentences. "Lifers" are motivated to create positive change in others, often are the most credible sources of positive messages, and play an important role in mentoring others in the facility. In 2018, Dr. Hinck was asked by the SCF to again offer her conflict resolution class, this time partnering with veterans who are incarcerated.

Most recently, Dr. Hinck has partnered with two undergraduate students who, inspired by her honors class, created and offered a poetry workshop for veterans who are incarcerated.
Following the best practices of service-learning pedagogy, Dr. Hinck has collaborated with community partners to plan projects that engage students in reflection on their learning as a result of participation, research the effects of the program on students, and examine her own community engagement practices through professional presentations. Her impressive record includes being a founding member of a network of communication scholars called Prison Communication, Activism, Research, and Education (P-CARE); co-authoring book chapters and journal articles with undergraduate students, graduate students, and colleagues; and inspiring students to create a new social-justice based Registered Student Organization at CMU called Students Advocates for Prison Reform for the Incarcerated (SAPRI).