Soup and Substance
Join members of the community, faculty, students and staff around a provided dinner of soup and rolls, and loosely facilitated topics of conversation of sometimes controversial topics.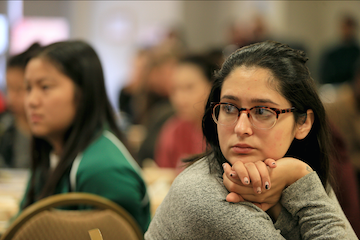 Soup & Substances are free and open to all staff, faculty, students, and the community. All conversations in this series take place from Noon to 1 pm. RSVP is required.
Feedback welcome! If you have been in attendance to any of the Diversity Education programs and events, feel free to ​provide feedback here.