Program Overview
As technology is integrated in virtually every aspect of our days, you can help innovate new applications. You can help ensure the digital future makes lives better with our computer engineering degree. We offer a holistic approach to this fast-paced field that will keep you inspired with the ever-expanding potential of electronic and computer systems.
Why This Program & What You'll Learn
Are you a binary boss in the making, dreaming up new hardware, software and systems that make yesterday's science fiction a dream come true? If cybersecurity, networking, design automation, sensors, machine intelligence, computer software or embedded systems rank high on your Google search results, you belong here.
Our computer engineering undergraduate program gives you the valuable knowledge and practical skills to identify, formulate and solve complex engineering problems. You'll have the chance to engage in a capstone project that connects you with local companies to solve real problems.
You'll apply principles of engineering, science and mathematics to solve problems. You'll also apply engineering design to produce solutions that could have an impact on important social needs — public health, safety, welfare. You can impact global, cultural, social, environmental and economic issues with your computer engineering skills as well. You'll be ready to lead no matter what path you take.
As a CMU graduate with a computer engineering major, you will be part of a program that offers you future opportunities in industries, government agencies and academic institutions.
Accredited by the Engineering Accreditation Commission of ABET, https://www.abet.org, under the General Criteria and the Program Criteria for Electrical, Computer, Communications, Telecommunication(s) and Similarly Named Engineering Programs.
Program Highlights
This program can help unlock opportunities in many dynamic industries. With a major in computer engineering, you'll:
Benefit from progressive, active-learning techniques, highly structured curriculum and hands-on lab components in every course.
Participate in a program accredited by the Engineering Accreditation Committee of ABET.
Join in innovative classroom and applied laboratory experiences so you can successfully compete in the global job market.
Thrive in an academic environment that emphasizes hands-on learning, including internships with laboratories and other industries in Michigan and beyond.
Use advanced on-campus facilities and work with electronics, robotics, manufacturing systems, computing systems, sensor networks, mechanical measurements, and computer-aided design and manufacturing.
Careers & Outcomes
A major in computer engineering is your ticket to gain entry into a world of professional opportunities. Your talent and skills will be sought after by organizations looking to add deep expertise in some of today's most compelling innovations and technologies.
| Career | Projected Salary |
| --- | --- |
| Computer hardware engineer | $140,830 |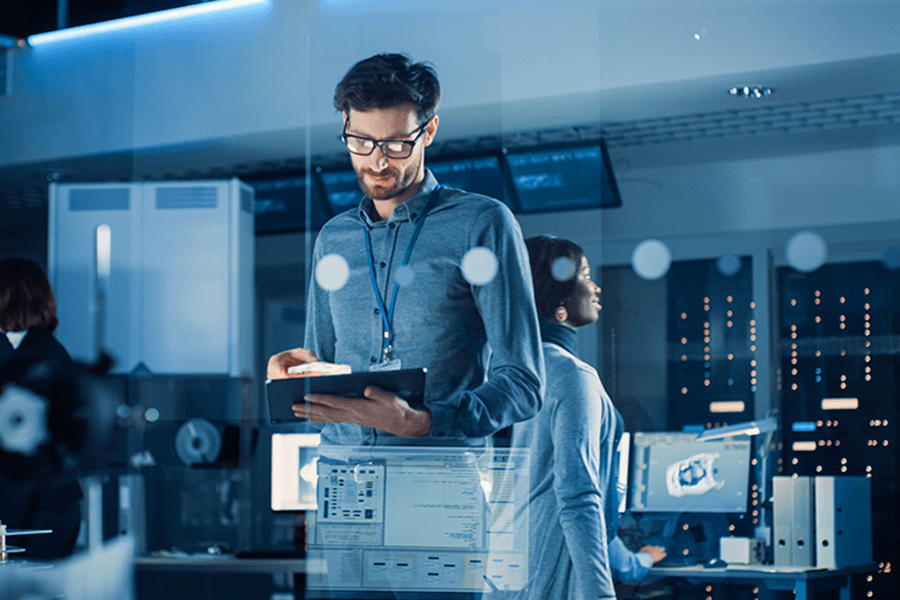 Accredited by ABET
The CMU undergraduate computer engineering program is accredited by the Engineering Accreditation Committee of ABET. ABET is a nonprofit, ISO 9001-certified organization that accredits college and university programs in applied and natural science, computing, engineering and engineering technology with a mission to champion excellence.