Program Overview
Work in an area of medicine that emphasizes quality patient care; a gratifying career awaits you as a physician assistant. This 27-month program offers an in-depth curriculum and extensive clinical training. With a strong focus on mentorship and teamwork, you'll learn from the best in a supportive environment.
The physician assistant (PA) program is a graduate program. Pre-physician assistant is not an undergraduate major so undergraduates would need to select a major and complete all of the prerequisite courses needed for PA school. Common pre-physician assistant majors include exercise science, athletic training, health administration, public health, dietetics, child development, biology, biomedical science, and psychology.
Program Snapshot
Program Length:
27 months
Why This Program & What You'll Learn
This 27-month program prepares you to be certified and licensed to practice medicine with physician supervision. The program addresses the healthcare needs of rural and underserved communities in our state while emphasizing ethical, compassionate, and professional practices.
You'll complete your program in the state-of-the-art Health Professions Building, that offers advanced learning environments and resources. You'll find an outpatient clinic, a laboratory and a high-tech instructional wing for all styles of learning.
The first 15 months of the program are dedicated to your instructive education. There is a clinical mentorship program during the last 2 semesters of the didactic year. The last 12 months of the program involve your clinical clerkship rotations. These rotations offer you clinical education experiences in primary care areas as well as behavioral health, surgery and emergency medicine.
Once you complete this program, you'll be eligible to sit for the Physician Assistant National Certification Exam (PANCE). This allows you to apply for licensure in all 50 states, District of Columbia, and U.S. Territories.
Program Highlights
In our PA program, you'll participate in:
A top-ranked program — CMU students regularly score in the top 5-15 percent of the Physician Assistant National Certifying Exam (PANCE).
A program that prepares you; our five-year first-time PANCE pass rate is 96 percent.
A program designed to help meet the needs of rural and underserved patient populations; the program was created to address the healthcare needs of residents in the northern lower peninsula and the Upper Peninsula of Michigan.
You'll have hands-on clinical clerkship experiences, including emergency medicine, family medicine, pediatrics, women's health, behavior and mental health, general surgery, internal medicine, and an elective option.

The Accreditation Review Commission on Education for the Physician Assistant (ARC-PA) has granted Accreditation-Continued status to the Central Michigan University Physician Assistant Program sponsored by Central Michigan University. Accreditation-Continued is an accreditation status granted when a currently accredited program is in compliance with the ARC-PA Standards.
Accreditation remains in effect until the program closes or withdraws from the accreditation process or until accreditation is withdrawn for failure to comply with the Standards. The approximate date for the next validation review of the program by the ARC-PA will be March 2024. The review date is contingent upon continued compliance with the Accreditation Standards and ARC-PA policy.
Careers & Outcomes
A physician assistant is a specialized career, yet there are several healthcare setting choices you'll have. You can opt for the fast-paced emergency room environment, a general practitioner practice or a specialized healthcare organization.
| Career | Projected Salary |
| --- | --- |
| Emergency Room Physician Assistant | $121,530 |
| Surgical Physician Assistant | $121,530 |
| Orthopedics Physician Assistant | $121,530 |
| Physician Assistant | $121,530 |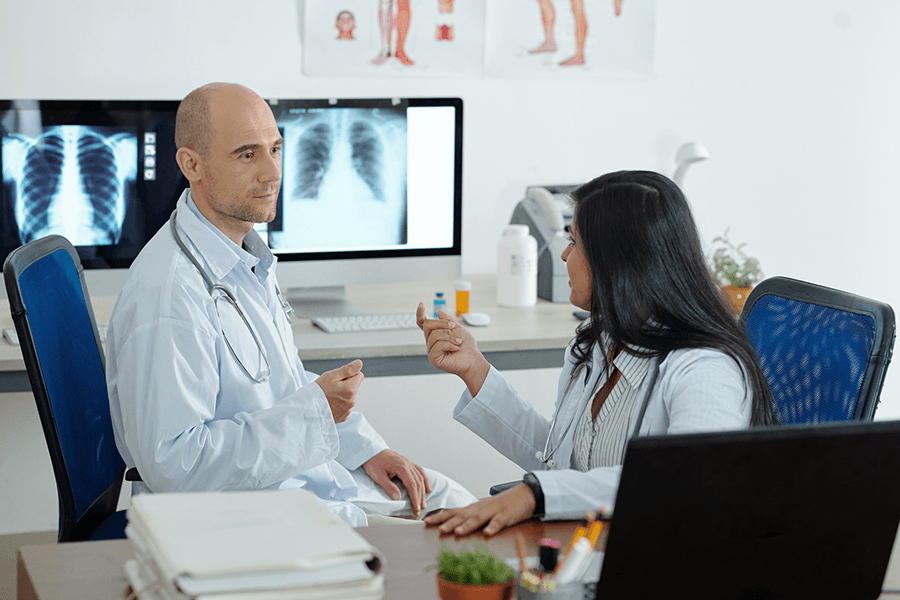 Voices of PA at Central Michigan University
Hear from both faculty and students about what makes CMU's Physician Assistant M.S. degree so unique.